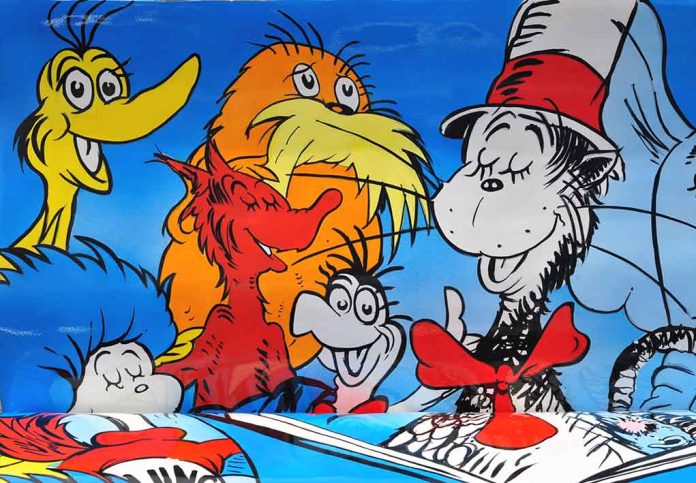 (UnitedHeadlines.com) – One year after Dr. Seuss came under attack for racist imagery and had six books pulled from circulation, the enterprise is still having massive success. According to NPD BookScan, the company outsells all others in the IP-based book market. It's also worth noting that there are no issues with sales in multicultural communities.
My 3-year-old son has just discovered the joy of Dr. Seuss books, looking forward to years of these classics (including him reading to me : )

As to DSE's call last year to take six obscure Dr. Seuss titles out of circulation, @brianjayjones has best take: https://t.co/N81Qmt9FdF https://t.co/TN30ChWsp7

— Josh M Shepherd (@JoshMShep) March 29, 2022
Dr. Seuss Enterprises announced in March 2021, it would stop printing six titles due to hurtful portrayals of people. The decision came after a cancel culture backlash.
The company embarked on a campaign to address the perceived issues in some Dr. Seuss books, and it worked out well. The family-owned enterprise is continuing on a successful path. It has many achievements to show for the effort, including a baking program on Amazon featuring Seuss-inspired characters and multiple animated programs in the works at Netflix.
In 2021, Dr. Seuss sold roughly 6.9 million books in the United States, a record high for the last three years. These sales were largely due to a massive surge in purchases of the books the company pulled from shelves. The obsession with removing anything offensive from society did not work in this case. Most people understand the context and the time from which these books came and know the intention was not to harm. Dr. Seuss shows that nobody can hold back a solid classic.
Copyright 2022, UnitedHeadlines.com