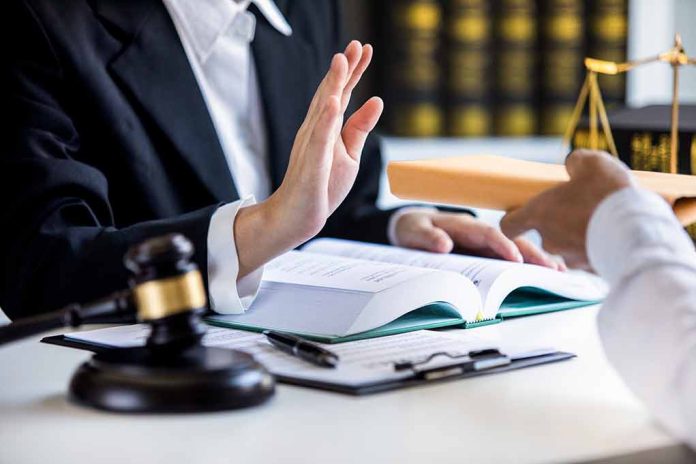 (UnitedHeadlines.com) – On Sept. 7, the 5th US Circuit Court of Appeals ruled that the floating barriers that Texas has in the Rio Grande can remain in place, for now.
The ruling halts the Sept. 6 order by District Court Judge David Ezra which stated Texas had to remove the floating barrier at its own expense by Sept. 15. Texas appealed the decision, and the temporary stay will remain in effect until the appeal can be heard by the 5th US Circuit Court of Appeals.
Earlier this year, Texas Gov. Greg Abbott had the 1,000-foot-long floating barrier installed near Eagle Pass, Texas, as a way to deter migrants from crossing the Rio Grande. It was part of his border security initiative, Operation Lone Star.
In July, the Department of Justice sued Abbott, stating that he did not have the authority to erect the 4-foot-wide floating barrier. The Department of Justice alleged that the Rivers and Harbors Appropriation Act was violated by Texas and Abbott because they built a structure in a waterway without the permission of the United States Army Corps of Engineers. An injunction to stop Texas from building additional floating barriers in the Rio Grande was sought in the lawsuit. Prosecutors for the Department of Justice called the floating barrier a "threat to human life."
In filing for a stay of Ezra's decision, Texas argued that Abbott has the "constitutional authority" to defend the state "from transnational-criminal-cartel invasion."
Ezra's Sept. 6 ruling was part of a preliminary injunction and not a final ruling in the lawsuit brought by the Department of Justice. After Ezra's ruling, Abbott stated Texas would appeal the decision to the U.S. Supreme Court if necessary.
Mexico has also stated that the buoys need to be removed from the Rio Grande. Foreign Relations Secretary Alicia Bárcena stated in a letter to Abbott that the barriers should be removed as they may violate treaties regarding boundaries as well as water which state that the Rio Grande must be unimpeded.
Copyright 2023, UnitedHeadlines.com