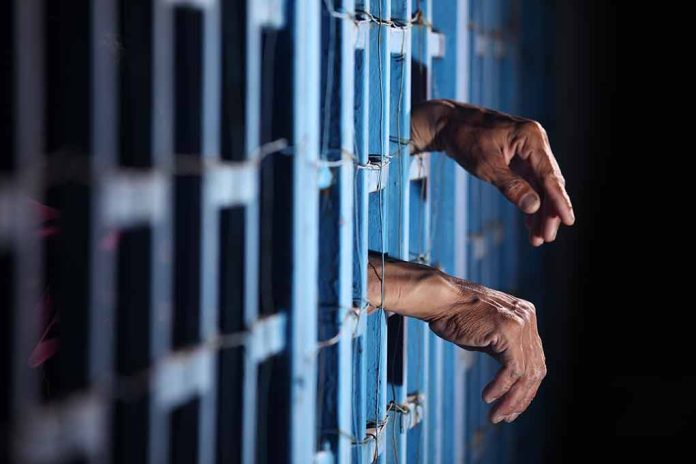 (UnitedHeadlines.com) – Just one day before the Nov. 7 election, a Republican candidate for Place 4 on the Granbury, Texas city council, Brad Benson, was arrested and charged with two felony counts of possession of child pornography. Benson's home was raided by law enforcement officials early on Nov. 6, just before his arrest. His bond was set at $200,000, according to Hood County Sheriff Roger Deeds.
A Granbury movie theater manager and longtime volunteer of the Granbury Fire Department, Benson was a Republican-endorsed candidate for a seat on the city council. According to his campaign site, which features the slogan "Conservative, Texan, No BS," he was a gay man as well as "a genuine conservative, both fiscally and ideologically." He campaigned on prioritizing infrastructure upgrades, reducing the city's operating budget as well as improving the city's fire department.
The Republican Party of Hood County withdrew their support of Benson following his arrest. In a statement on Facebook, the party said based on available information it understands the charges may be related to a child pornography offense which the party would never condone.
A second statement posted by the party said that "more substantial information" that had been confirmed the party unanimously withdrew its support of Benson. The party added that the "heinous acts are antithetical to what Republicans stand for." The statement also said that the "punishment needs to be swift and severe" if he is found guilty.
Other candidates running for offices in the Granbury election took to social media to share their thoughts. A Republican candidate running for a separate seat on Granbury's city council, Alex Wolf, said in a statement on social media that he was "repulsed" by the charges. Rhonda Williams, a candidate for the Granbury school board, stated that she was "literally sick to my stomach and this infuriates me."
Alejandra Muñoz, who was also a candidate for the Granbury school board, stated it "deeply hurts my heart."
Copyright 2023, UnitedHeadlines.com