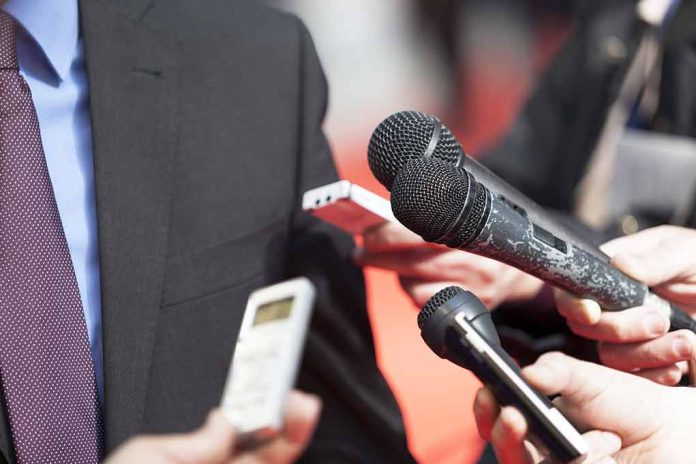 (UnitedHeadlines.com) – As a result of the increase in migrants crossing into Eagle Pass, Texas, an emergency declaration was signed on Sept. 19 by Mayor Rolando Salinas Jr. The move will allow Eagle Pass access to more resources to help them deal with the surge of migrants. Unless renewed, the emergency declaration will last for seven days.
In a statement, Mayor Salinas said that the declaration allows the city "to request financial resources to provide the additional services" needed due to the surge of migrants crossing into the city.
A video posted on Sept. 20 shows Salinas at the international bridge narrating what he witnessed. In the video, he says having thousands of people on the bridges "is not normal" and that it "presents a lot of" potential problems. Salinas stated there are "just so many people." He added that "everything possible" would be done in order to "maintain the order, maintain peace in Eagle Pass."
Salinas said that the city's only migrant shelter, Mission Border Hope, is overrun. A reported 4,000 migrants crossed the border into Eagle Pass on Sept. 20. Salinas stated that on Sept. 18, 2,500 migrants crossed the border, while 7,200 crossed for the week ending Sept. 15. The surge is almost 50 percent of the city's population of 29,000. According to Salinas, many of the migrants appear to be Venezuelan.
Salinas stated the surge of migrants has "taken a toll on our local resources," including the city's first responders.
In order for officers to be deployed to assist Border Patrol agents in processing the increase of what is reported to be thousands of migrants a day, federal authorities have reportedly shut down one of the international bridges.
On Sept. 20, the Biden administration announced that 800 active service members were being deployed by the Department of Defense to assist Border Patrol agents. For Venezuelans who arrived in the United States before July 31, Temporary Protected Status was extended.
Copyright 2023, UnitedHeadlines.com