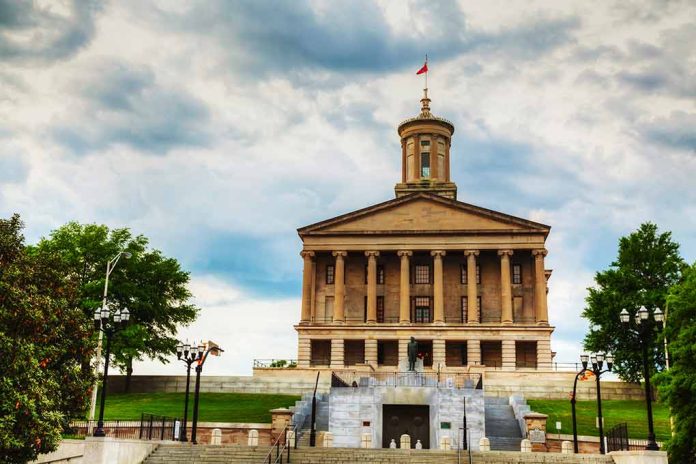 (UnitedHeadlines.com) – On April 12, a panel in Memphis, Tennessee unanimously voted for state Rep. Justin Pearson to be reinstated and Rep. Justin Jones was reinstated after the Nashville Metropolitan Council unanimously voted on April 10 to reinstate him after both were expelled April 6 from the Tennessee state House.
A seven-member panel of the Shelby County Board of Commissioners, on which Democrats hold a 9-4 majority, held a special meeting where they voted to reinstate Pearson to the position. 
The Nashville Metropolitan Council, after suspending a procedural rule preventing the nomination and appointment of an individual to the seat in the same meeting, voted 36-0 to return Jones to the seat.
Both Pearson and Jones were expelled after they used a bullhorn and spoke out of turn from the floor of the House during a protest over gun control March 30, interrupting a House session. Rep. Gloria Johnson also took part in the protest though the vote to expel her failed by 1 vote, as it was noted during the expulsion vote that she did not use the bullhorn.
The appointment of Pearson and Jones are on an interim basis until a special election can be held. A special election for Jones' and Pearsons' seats must be scheduled within 60 days by Tennessee Gov. Bill Lee, and a general election must be scheduled within 107 days, according to state law.  Both Jones and Pearson have stated they will run for the seats in the special election.
According to the Tennessee Constitution, members can be expelled two-thirds majority vote for disorderly behavior, but they can't be expelled for the same offense a second time.
A statement was issued by the Republican Caucus Chairman Jeremy Faison and the Tennessee state House Majority Leader William Lamberth which said they would welcome back reappointed members provided the reappointed members follow the state law and the rules of the House.
The Tennessee House has only twice voted to expel members since the Civil War.
Copyright 2023, UnitedHeadlines.com