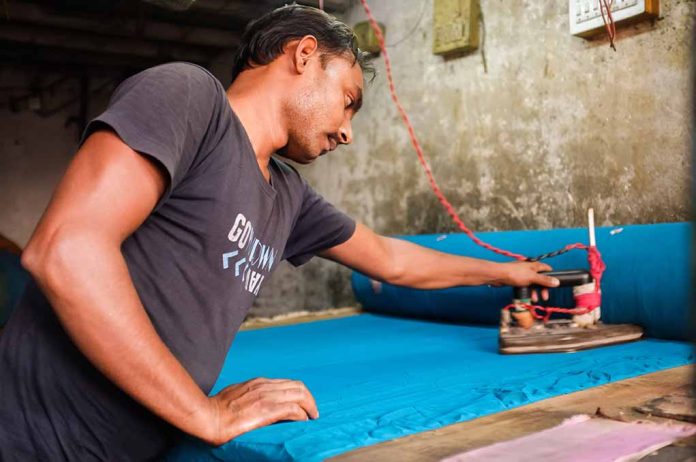 (UnitedHeadlines.com) – With the subject of climate change so heavily debated, it's not a surprise to see people come up with innovative ways to accomplish everyday tasks. Ironing carts are popular on the streets of India, but they depend heavily on charcoal. A 15-year-old girl from India decided to take the problem into her own hands.
Vinisha Umashankar invented a solar-powered ironing cart that she hopes will replace the pollutive ones people currently use. The idea came to her one day on her way home from school, when she noticed six vendors utilizing charcoal to iron people's clothes.
Here is a name you will hear again: Vinisha Umashankar.
She is just 15 years old. One of the finalists of @EarthshotPrize.
Prince William asked her to address the world leaders at @COP26
"I'm not just a girl from India, I'm a girl from Earth." 🌍 🌏
Watch below 👇 pic.twitter.com/F4vZdLWlvE

— Chris Ship (@chrisshipitv) November 2, 2021
The young inventor began to think about how bad for the environment such a practice must be, especially in India, where these ironing vendors are a common fixture. When Umashankar began her journey to create an ironing cart that utilized the power of the sun, she was only 12 years old. The design took her about six months to complete. But the journey wasn't over yet.
Umashankar then took her design and submitted it to the National Innovation Foundation (NIF), where engineers assisted in the construction of a prototype allowing the young girl to apply for a patent. Her creation, dubbed the Iron-Max, is shaped like an ironing box with solar panels mounted to its roof. The entire setup is on a bicycle, which allows vendors to ride through communities and collect customers' clothes.
The Iron-Max could change the local landscape. Merchants can even use the cart when it's cloudy or raining. The battery can store enough juice to power the invention for six hours in as little as five hours' worth of sunlight. Umashankar recently made headlines again as she delivered a speech at the COP26 Summit in Glasgow, Scotland.
Copyright 2021, UnitedHeadlines.com