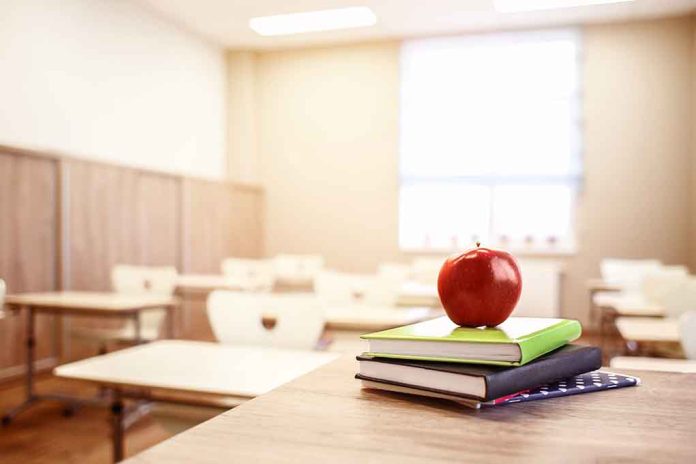 (UnitedHeadlines.com) – Teachers are an essential part of society; they educate future generations and prepare them for the real world. But, like everything else, the pandemic took a toll on the number of available teachers. Concerningly, experts expect the current shortage of educators to outlast the pandemic.
America's education system is in trouble, and there seems to be no light at the end of the tunnel. As the demand for teachers grows, there simply aren't enough to fill the need. To get by, schools are forced to get creative by offering virtual classes and closing on certain days of the week.
A teacher shortage has led to disruptions in the U.S.

Schools in Seattle will be closed on Friday. A Michigan district closed for days this month. Some Colorado public schools have moved to remote learning, while others canceled classes altogether. https://t.co/1UQbSj0CyH

— The New York Times (@nytimes) November 12, 2021
According to the US Bureau of Labor, the education industry has lost 575,000 jobs in state and local schools since February 2020. In the private sector, the education field has lost 148,000 jobs in the same time frame.
America was already facing a shortage of educators, but the pandemic amplified the impact as health concerns and stress drove teachers, staff and administrators away from schools. To make matters worse, finding substitute teachers to replace instructors who call out or have to quarantine due to COVID-19 has also become an issue.
Substitutes are often older, retired educators who likely don't want to be in classrooms during a pandemic. In addition, fast-food restaurants are now paying more than substitute teachers make in some areas, which may be taking away from schools.
Experts believe that an increase in funding will help districts gain new teachers and keep them. They also claim this funding would allow for programs where school support staff can get training to become educators. Hopefully, our vulnerable school system gets the help it desperately needs.
Copyright 2021, UnitedHeadlines.com