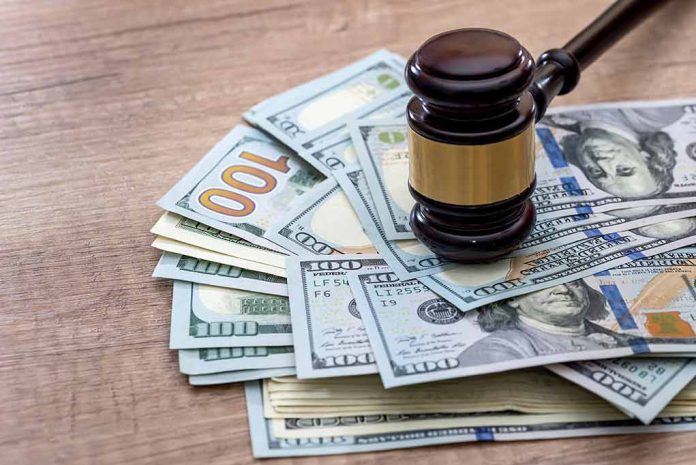 (UnitedHeadlines.com) – An investor is suing Target after the company's launch of its Pride collection caused the company to lose $14 billion in market value.
American First Legal, a nonprofit led by Stephen Miller, an adviser for former President Donald Trump, filed the lawsuit on behalf of investor Brian Craig. In April 2022, Craig bought 216.50 shares of Target for $50,000.
The lawsuit says that by April 2023, the holdings fell to $34,839, further dropping by the middle of Pride Month, June 14, to $28,896. At the time Target was in the middle of a boycott triggered by a collection that included "tuck-friendly" swimwear, children's books as well as LGBTQ-friendly clothing for both infants and children.
The lawsuit states that "Target's core customer base of working families and its investors" were both betrayed by Target's board of directors who made "false and misleading statements: regarding Target's ESG (environmental, social and governance) as well as its DEI (diversity, equity and inclusion) mandates which in turn led to its 2023 Pride Month campaign, which turned "disastrous."
The lawsuit alleges that Target misused its "investor funds to serve its divisive political and social goals." The lawsuit alleges that the products associated with the campaign are still sold at Target, "causing further damage to Target's stock price."
Gene Hamilton, American First Legal vice president and general counsel, stated that federal law requires certain information to be provided to shareholders and that "Target failed to execute its duty to its shareholders."
Since Target's Pride collection was introduced, the company has lost $14 billion in market value. So far in 2023, shares of Target have fallen 15.8 percent. The company's most recent quarterly report shows that sales at Target have declined. Officials from the company stated that, in part, the decline was because of the customer reactions and boycotts related to its Pride month activities.
If he wins, the amount Craig receives will be determined at a later trial.
Copyright 2023, UnitedHeadlines.com