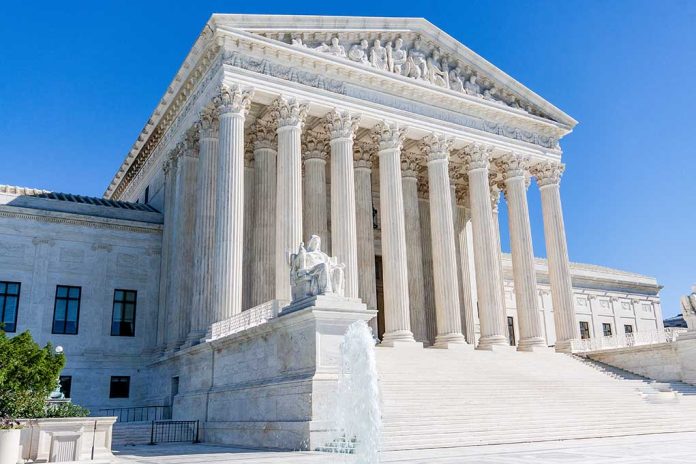 Supreme Court Denies Appeal in Death Penalty Case for Killer Who Ate His Own Eyeball
(UnitedHeadlines.com) – In 2004, Andre Thomas murdered his estranged wife, their son, and his stepdaughter, stabbing them to death. During his trial in 2005 for the murder of 8-month-old Leyha Hughes, where he pleaded not guilty by reason of insanity, a jury convicted and sentenced him to death. Thomas has continued to appeal, citing failure to receive a fair trial, and appeals went as far as the Supreme Court. On Tuesday, October 11, the Court handed down its 6-3 decision, declining to hear the case.
Thomas' lawyers contested the decision following his conviction, claiming a tainted jury. The defendant, a Black man who married a White woman, faced an all-White jury. Three jurors expressed opposition to interracial marriage on their questionnaires. One said, "we should stay within our bloodline," while another claimed interracial marriages went "against God's will."
Supreme Court declines to hear case from death row inmate Andre Thomas, who claims he didn't receive a fair trial because several jurors expressed opposition to interracial relationships.

The decision leaves in place Thomas' conviction and death sentence. https://t.co/vVZcqxCLvF

— NBC News (@NBCNews) October 11, 2022
Thomas' lawyers also cited he was mentally unwell, suffering from schizophrenia and active psychosis. He not only gouged both eyes out, several years apart, but he also ate one. Prosecutors agreed with the psychosis diagnosis but said it was Thomas' own doing.
Still, the Supreme Court declined to hear the case, with Justices Elena Kagan, Sonia Sotomayor, and Ketanji Brown Jackson dissenting. Sotomayor, in her statement, said a jury with the potential to recommend a death sentence should not harbor "potential racial biases."
The Court's decision leaves Thomas' conviction and the death penalty in place.
Copyright 2022, UnitedHeadlines.com