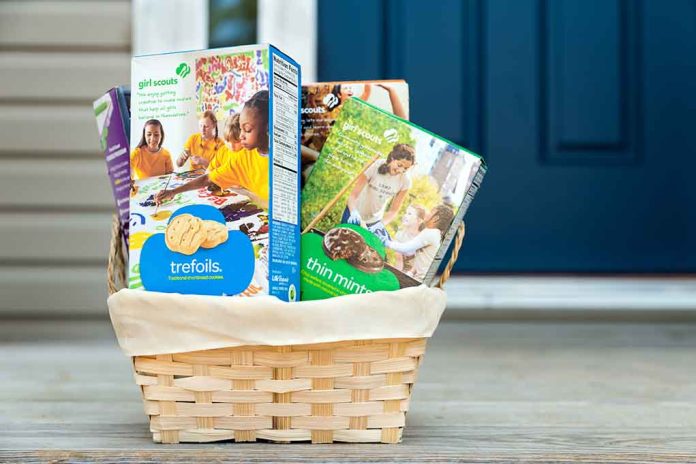 (UnitedHeadlines.com) – Millions of Americans love Girl Scout cookies. Each year, people flock to shopping centers in search of their favorite varieties. While these tasty treats serve as comfort food to many, the sales also support the Girl Scout community. Unfortunately, this year, the supply chain crisis is making it difficult to find a new cookie flavor.
Girl Scouts add new cookie 'Adventurefuls' to this year's lineuphttps://t.co/3DHnFQb75c

— Action News 5 (@WMCActionNews5) January 13, 2022
An update from the beginning of January indicates that the new flavor, Adventurefuls, was much more popular than the Girl Scouts expected. It's not hard to see why. The brownie-inspired cookies with caramel crème come sprinkled with sea salt and a chocolate drizzle topping.
The initial notice told sellers in Suffolk County, VA the disturbance was due to nationwide shortages. In a later statement, a US spokesperson for the Girl Scouts said the issue came largely from labor shortages at one of the two bakeries the Girl Scouts use, Little Brownie Bakers. The Scouts' nation's capital council CEO, Lidia Soto-Harmon, explained that 70% of the Girl Scout councils rely on Little Brownie Bakers to supply their cookies, but the labor shortage pushed the production of Adventurefuls to ABC Bakers.
Ultimately, the Nation's Capital council decided to not go ahead with ABC's product, citing a second shipment before the start of the booth sales on February 4 was unreasonable. As a result, the Girl Scouts have decided to stop in-person sales of the Adventureful cookies and opted for online sales only.
Copyright 2022, UnitedHeadlines.com