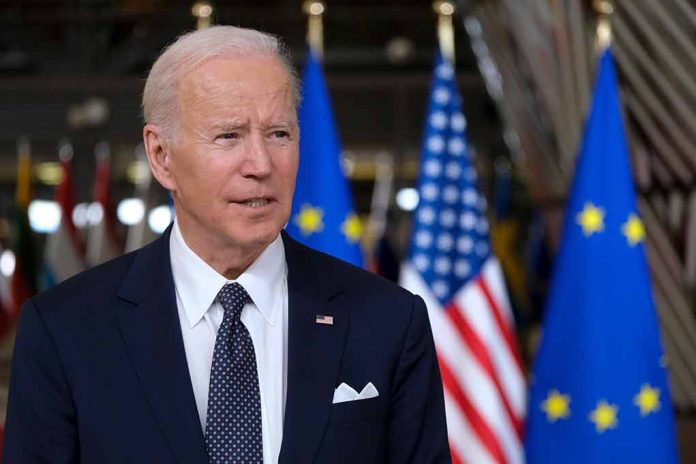 (UnitedHeadlines.com) – Americans have spent nearly $10,000 more per household due to the Biden administration's regulations, according to a new study.
University of Chicago economics professor Casey Mulligan compared the regulatory records of President Joe Biden, former President Donald Trump, and former President Barack Obama. The Committee to Unleash Prosperity published the study.
Regulatory costs imposed at the end of 2022 by the Biden administration surpassed those imposed by the Obama administration during a comparable time period. In the study, Mulligan noted regulatory costs have been added by the Biden administration at a rate of $617 billion per year, not including costs created by statutes as well as non-rule regulatory actions. The study calculated the costs, including current as well as expected future costs, to cost Americans about $9,600 per household.
The study concludes if the pace of regulatory costs continues at a similar pace to that of the Obama administration and if Biden is re-elected, the cost could soar to about $60,000 per household.
Though Biden has fewer regulations per year than both Trump and Obama, his regulations have a greater cost associated, with a third of the regulatory costs coming from emissions standards as well as fuel economy.
In comparison to Biden, the study says Trump oversaw a reduction of regulatory costs of about $11,000 per household in present value, though that figure did not include the cost of Operation Warp Speed to produce a COVID vaccine. If Trump had been re-elected his deregulation figures would have saved Americans an estimated $21,000. The study says that Trump reduced costs at a rate similar to how fast the Obama and Biden administrations increased costs.
On June 28, Biden touted his "Bidenomics" plan, which he said is going to grow the economy "from the middle out and the bottom up." He also said the economy is headed in the right direction with growth and unemployment numbers.
Copyright 2023, UnitedHeadlines.com