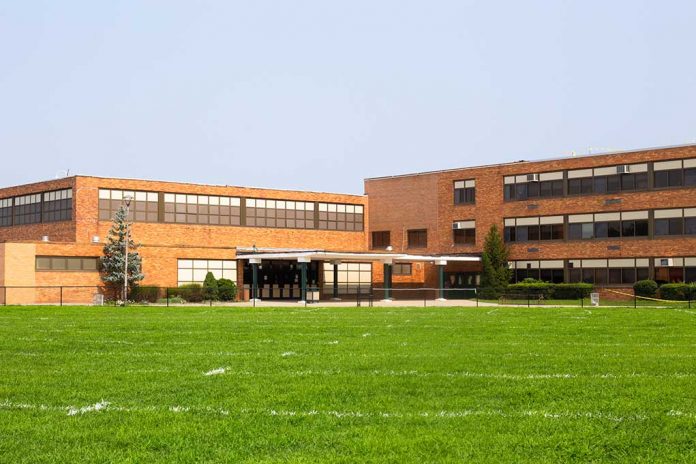 (UnitedHeadlines.com) – The 1999 massacre at Colorado's Columbine High School remains etched in the hearts and minds of Americans more than 22 years later. While most Americans look back at that tragedy with horror, there are those who have looked to it as an inspirational event. Authorities have just arrested a group of students who planned a similar mass shooting on its 25th anniversary in 2024.
The Arrests
Police arrested four teens for conspiring to enact a massacre at Dunmore High School, a facility outside of Scranton, PA. Prosecutors are trying two of the teens, Alyssa Kucharski and Zavier Lewis, both 15 years old, as adults due to their level of culpability in the plan. Authorities are charging the other two teens, whose identities they haven't disclosed, as minors. The investigation is ongoing, according to Mark Powell, Lackawanna County District Attorney.
No Real Threat
Powell told reporters he's relieved nobody got hurt. The DA reassured concerned parents and family members that authorities don't believe there's an active threat to the high school. Investigators found messages on one teen's phone that depicted the plan to shoot up the school. The teen who owned the phone admitted they didn't think it was serious until he saw Molotov cocktails under Alyssa Kucharski's porch.
Alyssa Kucharski
Kucharski's mother told police that her daughter was obsessed with the Columbine tragedy. The incriminating texts discovered by law enforcement officials described Kucharksi's construction of homemade explosives and incendiaries. Police found both, along with parts to make bombs, a list of firearms and prices, tactical gear and ammunition at the Kucharski residence. Kucharski's lawyer, Corey Eagen, declined to comment when asked about the materials.
Treated Like Grownups
The two teens charged as adults are currently being detained in the Northampton County Juvenile Justice Center and will remain without bail until their court-ordered evaluations. Although Kucharski's family has hired an attorney, Lewis doesn't have any listed legal representation at this time. Authorities are charging the teens with terrorist threats, criminal conspiracy, aggravated assault, possessing explosive material and the unlawful possession of weapons of mass destruction. Additionally, authorities filed charges against Kucharski of risking catastrophe.
Columbine
Despite the tragic events of the Columbine massacre, which left 13 dead, these students allegedly wanted to carry out their plan on the 25th anniversary of the mass killing on April 20, 2024. Text messages between the teens also indicate they hoped their attack would play out similarly to that of Columbine. Those messages also indicated that they planned to target their principal. Thankfully, authorities were able to stop this tragedy in the making before the students could carry out their plan.
The superintendent of Dunmore Schools, John Marichak, assured staff, students and parents that there was no further threat at this time. The principal of Dunmore, Timothy Hopkins, said he knew the two teens facing adult trials and called them quiet kids who didn't cause any trouble. He doesn't believe there was any reason the students would want to target him, adding he doesn't understand why they did, other than his position. The principal also said he found it alarming to learn the kids had such violent plans.
Copyright 2021, UnitedHeadlines.com