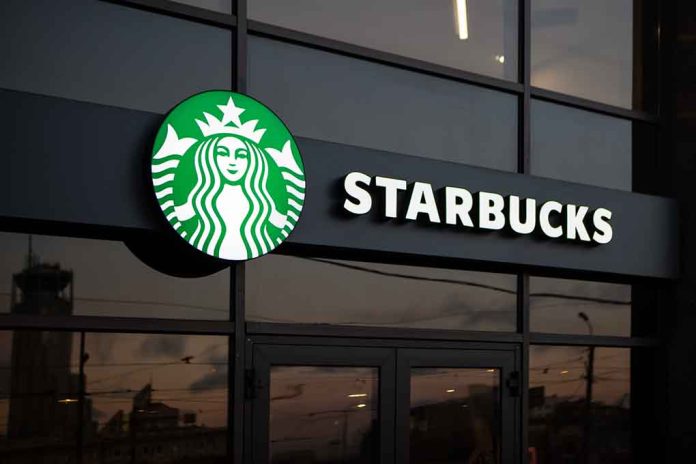 Starbucks Disaster – 17 States Impacted!
(UnitedHeadlines.com) – The popular coffee chain Starbucks is in a bit of financial trouble, with revenue down by hundreds of thousands of dollars. The massive loss stems from recent worker strikes that have now spread across 17 different states. Employees claim they're fighting against the company's aggressive opposition to unionizing stores.
Starbucks workers have held +55 strikes in 17 states

"Starbucks pretends to be an ally and so progressive, but they are the opposite and I genuinely have been shocked at how low they're willing to go."-a 13-year employee whose firing started a strike https://t.co/3ne9KIOrnl

— Michael Sainato (@msainat1) August 11, 2022
According to Starbucks Workers United (SWU), more than 200 stores have already formed unions. Yet, as The Guardian reports, the coffee chain has fired at least 75 employees in 2022 over organizing unions. The outlet also mentioned that SWU created a fund in June worth $1 million to support the workers on strike.
The National Labor Relations Board is currently investigating hundreds of allegations that Starbucks has intimidated, threatened, and fired workers for attempting to unionize. Others accuse the business of shutting down locations in an effort to break up labor parties. Naturally, the coffee giant has denied all of these allegations.
The movement came after Starbucks fired an employee of 13 years, Sam Amato. The former employee says the company terminated him due to his strong support of forming unions at the store he worked at and others across the country. After Amato lost his job, several coworkers began striking to get him reinstated.
If the company has really lost the amount of revenue SWU says it has, Starbucks has a difficult choice to make. Executives can either listen to their employees and meet their demands or continue to lose money.
Copyright 2022, UnitedHeadlines.com