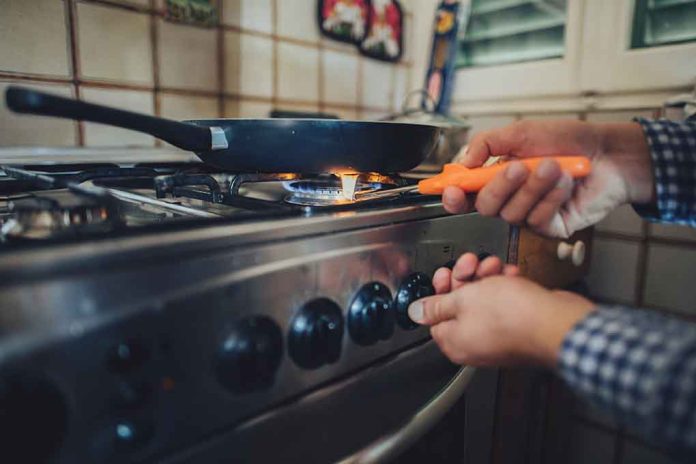 (UnitedHeadlines.com) – Stacey Abrams, who ran unsuccessfully for governor of Georgia, will join Rewiring America as a senior counsel. The electrification nonprofit is pushing to ban and place regulations on gas stoves.
Abrams ran for governor of Georgia in 2022. This was the second time she ran unsuccessfully for governor. She is also the former House minority leader in Georgia.
In her role as senior counsel Abrams will be responsible for helping to launch awareness campaigns across America, helping to turn Americans away from gas and onto electric. She will guide Rewiring America in its mission to connect people to Inflation Reduction Act incentives, installers, machines, and jobs during the transition to clean energy in America. 
In a post-Abrams shared on Instagram, she said her new job allows her to show communities how to choose clean energy without sacrificing financially.
Rewiring America said that they believe her success to being related to being a "political leader, voting rights activist, and bestselling author."
Rewiring America, a Windward Fund project, is an environmental advocacy group focusing on green energy. Rewiring America leads a coalition of companies whose mission it is to connect Americans to rebates and tax incentives that were in the Inflation Reduction Act to go electric through outreach and education. The Biden administration asked rewiring America to lead the group. The organization says 400,000 people have used its online calculator to estimate savings by going electric. Rewiring America claims that the electrification of homes is warranted to stop climate change.
The group came under fire at the end of 2022 after Talor Gruenwald, a research associate, co-authored a study that linked childhood asthma to gas stoves. That was followed by the Consumer Product Safety Commission commissioner Richard Trumka Jr. saying the Biden administration was considering a ban on gas stoves, a claim the administration pushed back on after backlash.
Copyright 2023, UnitedHeadlines.com