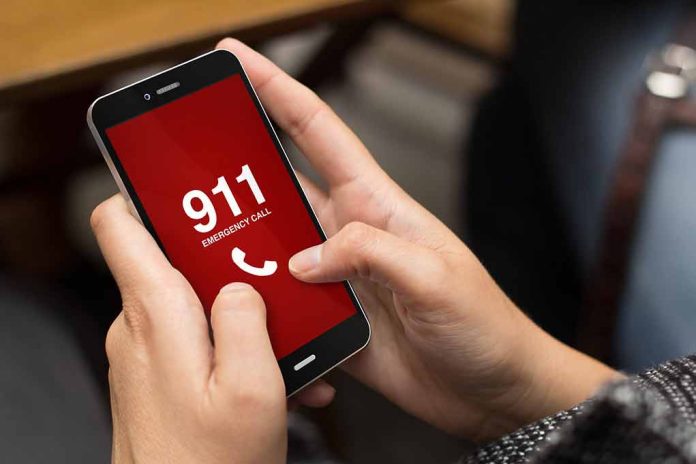 (UnitedHeadlines.com) – As Austin, Texas, struggles with an increase in crime, residents are being asked to call 311 or file an online report if they are being robbed at an ATM.
A graphic was posted to Twitter by the Austin Police Department that urges residents to use 311, the number usually used for non-emergency requests, instead of 911 if they are robbed at an ATM. The graphic states to make a 311 police report that includes the name of the bank, time, and date of the withdrawal along with as "much information as possible."
A follow-up post on the Austin Police Department Twitter page says that 311 should be called in the case of nonviolent "jugging" incidents, which refers to robberies that occur when someone is followed after leaving an ATM or bank and money is then taken from their vehicle. The follow-up post says that if you are threatened or another type of robbery occurs, victims should still call 911.
If uncertain about which number to call, the Austin Police said to call 911 and the dispatcher can let the caller know whether 311 should be called.
In 2022, there were 140 "jugging" robberies, an increase from 2018.
The new advice comes as Austin has seen an increase of 77 percent in auto thefts, an 18 percent increase in aggravated assaults, as well as a 30 percent increase in murders compared to 2020.
In an August interview on "Fox & Friends," Austin Police Association President Thomas Villarreal stated that there are about 1,475 officers in the Austin Police Department when there "should be up around 2,000 officers." He added that the department does not currently "have the resources to adequately police the city."
The Austin Police Department is authorized to have a staff of around 1,800. According to data from August, the 911 call center, which is located with the Austin Police Department, also has a vacancy rate of about 40 percent for 911 dispatchers.
Copyright 2023, UnitedHeadlines.com