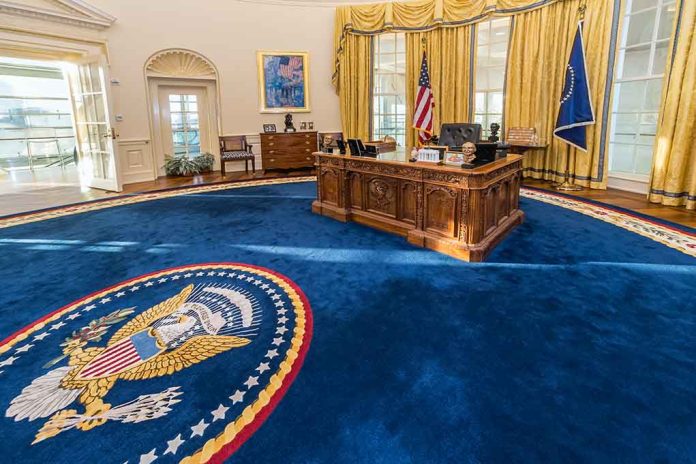 (UnitedHeadlines.com) – A senior adviser for the office of the chief of staff, Remi Yamamoto, is the latest in the Biden administration to announce her departure. A replacement has not been announced.
Yamamoto began serving on Biden's 2020 campaign, joining the team in 2019, in a role as the traveling campaign press secretary to Biden. She served on several Democratic political campaigns in communications roles.
Her role on his campaign helped lay the groundwork for her role she moved into when Biden won the White House. In her role as a senior adviser for the office of the chief of staff she has been the point person for former Chief of Staff Ron Klain, White House advisors Bruce Reed and Mike Donilon, Steve Ricchetti, Anita Dunn and Jennifer O'Malley Dillon. Almost all of Biden's advisors, with the exception of Yamamoto and O'Malley Dillon have been with him since he was vice president. 
The departure of Klain led some to believe Yamamoto would also depart. Jeff Zients replaced Klain as Chief of Staff.
Her departure is the latest in officials in the Biden administration to depart, with most having been with him from the beginning. White House Communications Director Kate Bedingfield also departed the White House in February along with National Economic Council Director Brian Deese. Bedingfield was replaced by Ben LaBolt while Deese was replaced by Lael Brainard. Chris Inglis, a top cyber official in the Biden administration, also announced his departure Feb. 16. 
Departures during the last two years have also included deputy director of communications Pili Tobar, White House staff secretary and deputy assistant to Biden Jessica Hurtz and deputy press secretary TJ Ducklo. 
The departures, halfway through the Biden administration's term, are seen as a continuing shift in the White House.
Yamamoto has not announced her next role, though plans could include a return to Hawaii.
Copyright 2023, UnitedHeadlines.com