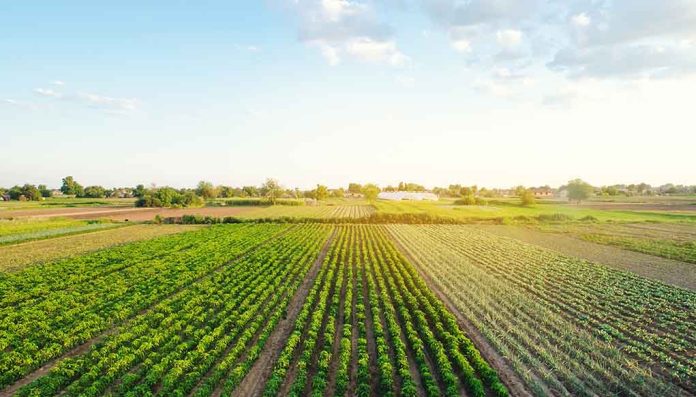 (UnitedHeadlines.com) – Indiana Sen. Mike Braun, Montana Sen. Jon Tester, Alabama Sen. Tommy Tuberville and Florida Sen. Marco Rubio introduced the bipartisan bill, Protecting America's Agricultural Land from Foreign Harm Act of 2023 on March 22.
Under the proposed legislation, buying or leasing both public and private agricultural land in the U.S. would be prohibited by anyone controlled by or subject to the jurisdiction of a foreign adversary, which specifically refers to the countries of China, Russia, North Korea and Iran.
The proposed legislation also prevents anyone who owns or leases agricultural land in the U.S. and is associated with the governments in North Korea, China, Iran and Russia, from participating in programs run by the Department of Agriculture.
The Office of the Director of National Intelligence has designated these four countries as ones that pose a threat to the national security of the U.S., which is why they were specifically chosen in the legislation.
Periodic reports must be submitted to Congress by the director of national intelligence and the secretary of agriculture which outline risks associated with foreign ownership of agricultural land in the U.S.
U.S. citizens and immigrants legally permitted to live in the U.S. are not included in the ban. 
Officials in the U.S. have become concerned with the purchases of land by foreign adversaries. The Fufeng Group, a Chinese food manufacturer, purchased 370 acres of land in Grand Forks, North Dakota, last summer. The land is located 15 miles away from Grand Forks Air Force. In Texas, 140,000 acres were purchased near Laughlin Air Force Base by a Chinese company whose owner is a former Chinese soldier that has ties to the Communist Party currently ruling.
Texas, Florida and South Carolina are a few of the states proposing similar legislation.
Similar legislation has been introduced in the House by Washington Rep. Cathy McMorris Rodgers and Washington Rep. Dan Newhouse which would block China from purchasing farmland in the U.S.
Copyright 2023, UnitedHeadlines.com