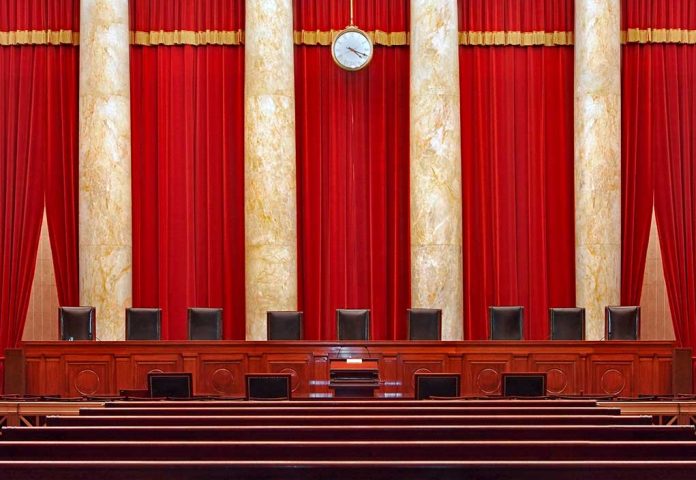 Senate Vote PASSES – Supreme Court Bombshell!
(UnitedHeadlines.com) – A recent leak of Supreme Court Justice Samuel Alito's draft opinion revealed a possible overturning of the landmark abortion case "Roe v. Wade." The news fired up pro-abortion advocates, resulting in several protests across the country — even at some of the high court's justice's homes. As a result, the US Senate voted to pass legislation that would provide the officials with protection.
#BREAKING: Senate passes security bill for Supreme Court family members https://t.co/l7INYtNtgl pic.twitter.com/mh3QCTrClv

— The Hill (@thehill) May 9, 2022
Senate Republicans and Democrats alike came together in a bipartisan effort to pass the Supreme Court Police Parity Act, giving the justices protection similar to that of high-ranking public officials. The bill now heads to the House after the Senate unanimously passed it. The action shows that both speed and bipartisanship can exist when both parties agree on something.
Senators Chris Coons (D-DE) and John Cornyn (R-TX) introduced the bill together, with Coons asserting that the justices and their families deserve the same amount of protection as other officials if they're going to be receiving the same amount of exposure. Their bipartisan bill comes after liberals leaked the addresses of the high court's conservative judges, leading to pro-abortion advocates picketing and protesting there.
Senator Cornyn said the intimidation and attempt to influence the decision of the courts is something the American people and lawmakers alike can't tolerate, adding he's happy the Senate was so open and quick to approve the measure.
Copyright 2022, UnitedHeadlines.com