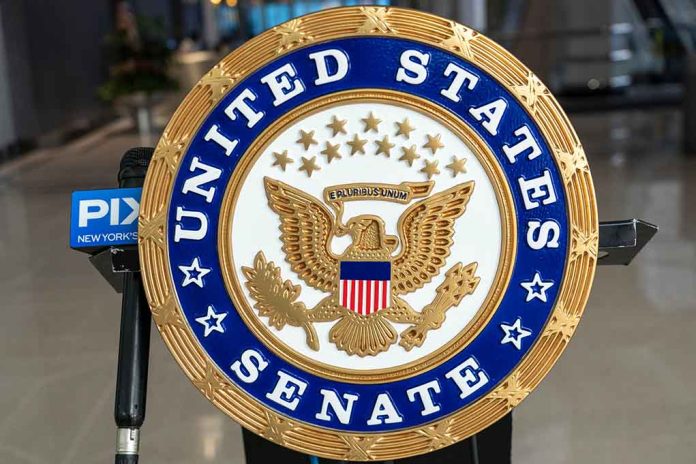 (UnitedHeadlines.com) – The saga over President Joe Biden's storage of classified documents compounded on January 20, after a 13-hour search at the commander-in-chief's home turned up more material. This time, investigators found files dating back to Biden's time working in the Senate, according to the New York Post. Despite the new evidence against him, the Senate GOP appears hesitant to entertain impeachment discussions.
The lack of interest seems to stem primarily from fears the Senate might appear trigger-happy over the proceeding — and lawmakers could have a good point. Aggressive moves in recent decades against both Clinton and Trump did little except sow a greater divide between the parties. Senator Mike Braun (R-IN) told The Hill if Congress presents yet another impeachment effort, "the country will fatigue of that."
Senate GOP pours cold water on idea of impeaching Biden https://t.co/mRheROX0NL pic.twitter.com/E3AISqkeDo

— The Hill (@thehill) January 25, 2023
Officials recovered classified documents from former President Trump's Mar-a-Lago home in August 2022. More recently, classified files turned up at the home of former Vice President Mike Pence. The finds on both sides of the political aisle show how vulnerable both Democrats and Republicans might be to the problem. Still, dates on some records connecting them to Biden's work as a senator could intensify the severity of charges against him.
Senators may access classified materials, but only when the files are necessary to complete specific jobs in Congress, according to Fox News. Even then, Senate members must view the documents in Sensitive Compartmented Information Facilities (SCIFs) and leave the materials once they finish reviewing them. The latest discovery at Biden's Delaware home has spurred questions about how safe the country's classified documents actually are, leading some lawmakers to call the seemingly rampant mishandling of documents "a systemic problem."
Senator Lindsey Graham (R-SC) spoke in the president's defense, saying he's "known President Biden for a long time." He stated he "would be shocked" to find Biden had willfully done anything wrong in this case. Several other senators were less forgiving, with many lining up to attest that they would never remove documents from a SCIF. Senate Majority Leader Chuck Schumer (D-NY) has assured the public that his branch is drafting bipartisan legislation to ensure the country's most sensitive documents remain where they belong moving forward — securely out of enemy hands.
Copyright 2023, UnitedHeadlines.com