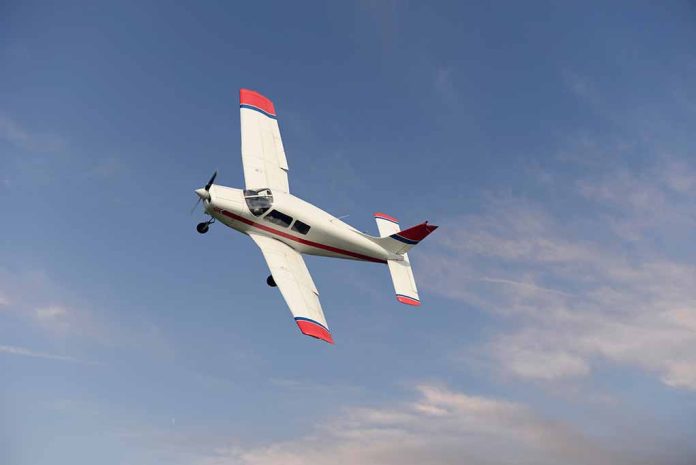 (UnitedHeadlines.com) – On October 31, around 10 p.m., a small plane vanished off the coast of Massachusetts, according to the Federal Aviation Administration (FAA). After 55 hours of searching for possible wreckage, the US Coast Guard decided to suspend their hunt for the Piper PA-28 on November 2 at 9:30 a.m.
According to the Coast Guard, 76-year-old airplane owner, Roger Mills, had been flying the craft. Mills was on his way to Chatham Municipal Airport in Massachusetts from Reading, PA, when he went missing.
The Coast Guard said it has suspended its active search for the overdue aircraft that left Reading Regional Airport in Reading, Pennsylvania, to fly to Chatham Municipal Airport on Sunday. https://t.co/vSDskhVmsu

— Cape Cod Times (@capecodtimes) November 2, 2021
After Mills didn't arrive on time, a friend grew concerned and reported him overdue to authorities. According to the last transponder reading the airplane sent, the craft was descending at 4,000 feet per minute at 6:49 p.m., which may indicate that Mills had crashed. The airport manager at Chatham Municipal Airport noted that planes typically descend around 500-1,000 feet per minute.
The Coast Guard covered over 2,000 square miles of ocean, even using side scanning sonar in their search, but they haven't found a single trace of the plane or Mr. Mills. Could the Bermuda triangle possibly have some influence off the coast of Massachusetts? Whatever the case may be, the disappearance is strange.
Hopefully, Mills is alive and well somewhere.
Copyright 2021, UnitedHeadlines.com