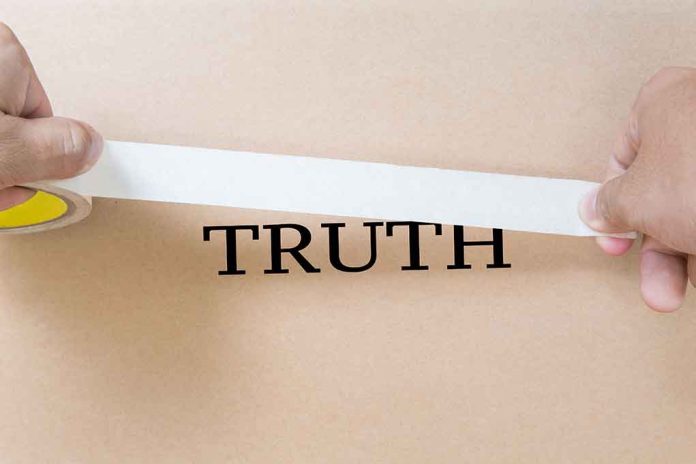 (UnitedHeadlines.com) – Republicans are unhappy with information that came to light after the end of the Senate Judiciary Committee hearings. They say the White House hid details about Supreme Court nominee Judge Ketanji Brown. Now, they're questioning the integrity of the nomination.
GOP senators claim the Biden administration didn't provide materials to the committee about a child pornography case in which Judge Jackson handed down a surprisingly lenient sentence. Because they failed to include this information, the senators questioned if it was an attempt to hide this black mark on Jackson's record.
Mike Davis: "…a cover-up, they are trying to hide her record." #scotus #senate #durbin – Ketanji Brown Jackson nominee – https://t.co/RSQ95pmOyb

— Colorado Bear 🐻 (@FoodBevMedia) March 25, 2022
The case occurred in 2021 and involved a massive collection of images showing children and teens in sexual situations. Probation officials recommended a sentence of 84 months in prison, but Jackson only gave the convicted individual 60 months — the mandatory minimum sentence.
Jackson also failed to list this case when turning over her court history to the committee, which is significant. Republicans explain the case shows Jackson wasn't truthful when she said she followed probation office recommendations. The White House's failure to turn over these details also may be an indication the administration rushed to put forth a nominee without thoroughly vetting her first.
The White House justified leaving the case out because it was at the end of Jackson's time serving on the Washington, D.C. District Court. They also argued that the case shows Jackson does follow government guidelines since she did adhere to the mandatory minimum sentence. Are they right, or does Jackson's lenient record indicate she'll be anything but an asset to the highest court in the land?
Copyright 2022, UnitedHeadlines.com