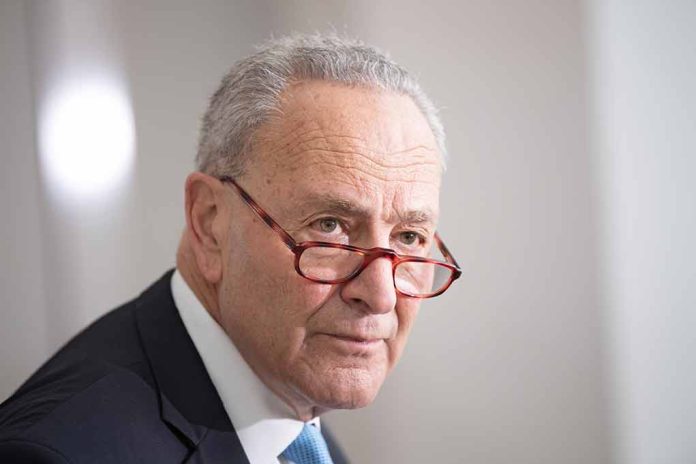 (UnitedHeadlines.com) – Senate Democrats are making their July agenda known with a "Dear Colleague" letter that Senate Majority Leader and New York Sen. Chuck Schumer sent.
The letter makes clear that Democrats will work, along with Republicans, on the agenda items. The Senate will work on lowering the price of insulin and other prescription drugs. It also states that they will work on solutions for the ongoing fentanyl crisis.
Part of the July agenda will also be addressing the ethics of the Supreme Court, with Schumer criticizing both Justice Clarence Thomas as well as Justice Samuel Alito for not disclosing vacations they were given by wealthy donors. Schumer stated all options would be considered in addressing the ethics issue with the Supreme Court.
In the letter, Schumer wrote that Congress has the "clear authority to oversee the federal judiciary."
Schumer also stated that the Senate would like to address rail safety improvements, legislation on banking, bipartisan work on cannabis, reforming the process for energy permitting, creating a package to improve economic competition with China, and reauthorizing the Federal Aviation Administration and the Farm Bill in the next month.
Senators also are set to receive a classified briefing regarding using artificial intelligence for national security, and the use of artificial intelligence by foreign adversaries. Schumer met recently with Elon Musk to discuss the regulation of artificial intelligence in the future. Schumer is working with a bipartisan group of senators, including New Mexico Sen. Martin Heinrich South Dakota Sen. Mike Rounds as well as Indiana Sen. Todd Young, on artificial intelligence.
In the letter, Schumer also discussed how before the July 4 break the Senate Armed Services Committee was able to approve the Annual Defense Authorization Act.
In the letter, Schumer wrote that the "agenda is ambitious" and stated that Democrats "face an uphill battle on many fronts." He stated he hoped that they can "find consensus" with Republicans in the Senate.
Copyright 2023, UnitedHeadlines.com