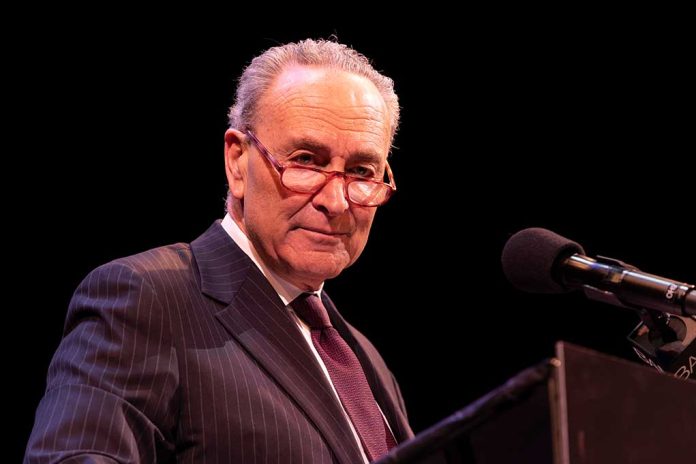 (UnitedHeadlines.com) – The midterms are finally behind us, and while many members of Congress are taking a moment to catch their breath, Senate Majority Leader Chuck Schumer is already looking ahead to 2024. He's made a wild prediction regarding the outcome, but the Left must overcome some massive obstacles to get there.
Schumer is confident Democrats will retain control of the Senate in the next elections — but only if members stay close to their core ideals. He believes progressive intervention on issues like Medicare drug cost caps and vital investments into infrastructure and technology will highlight their selling points.
Schumer predicts Democrats will control Senate after 2024 elections https://t.co/duS9tEjXI9 pic.twitter.com/u7ej7t2jkU

— The Hill (@thehill) December 15, 2022
Conversely, Schumer feels the "MAGA influence" is weighing down the GOP, and he's certain that won't change anytime soon. According to The Hill, he predicted the trend before the midterms, noting afterward that the unexpected results were "vindicating." He believes the Left could add even more seats to its side if the course continues without changing paths.
NBC News reported that such an undertaking might be easier said than done. Democrats must retain seats in Arizona, Nevada, Pennsylvania, Michigan, Wisconsin, Ohio, Montana, and West Virginia, many of which are likely to have closely divided races.
Do you believe Schumer's prediction is valid?
Copyright 2022, UnitedHeadlines.com