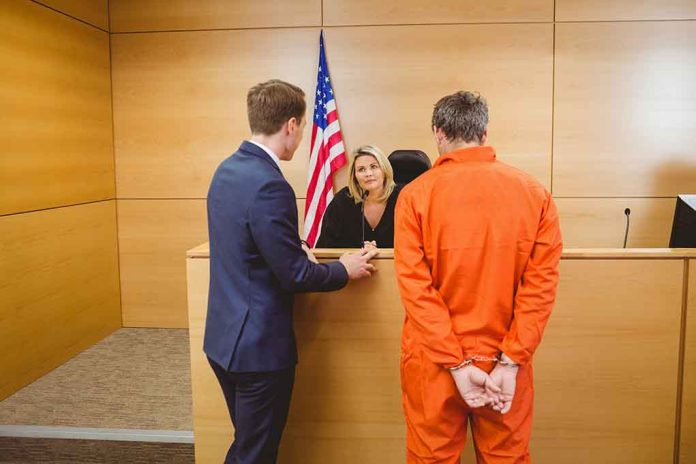 School Shooter Getting PAROLE?
(UnitedHeadlines.com) – Michael Carneal ended the lives of three young peers and paralyzed another on December 1, 1997, when he opened fire at Heath High School in Kentucky. At 14 years old, the killer received a 25-year sentence for his crimes. Now, the AP News reports the convicted shooter has a chance to walk free on parole.
Students had just returned to the classroom after a long Thanksgiving break when Carneal targeted a morning prayer group meeting in the school's lobby. He murdered Nicole Hadley, 14, Kayce Steger, 15, and Jessica James, 17. The shooter also hit 15-year-old Missy Jenkins Smith, sentencing her to life in a wheelchair.
A Kentucky man who killed three students and injured five more in a school shooting a quarter century ago has a chance at parole this week. https://t.co/IoyutqJUpN

— NBC News (@NBCNews) September 19, 2022
The parole hearing for Carneal, currently 39, began on September 19. Jenkins Smith doesn't believe the inmate should ever see release, noting he likely lacks the skills necessary to navigate the world outside of prison and might end up hurting more people. The survivor also believes a life sentence is just for all the pain and suffering her attacker caused. Still, she has forgiven him for all he's done, even meeting with the convict, whom she'd considered a friend in school, back in 2007 to clear the air.
School shootings were still rare in 1997, and the justice system had a more lenient attitude toward underage offenders then. Officials considered younger murderers capable of rehabilitation, and Carneal received the steepest possible sentence for a child at the time: life with the possibility of parole after 25 years. Social welfare expert Ron Avi Astor explained times have changed, and the justice system no longer shows the same leniency toward children. "Today, all of them would have been locked up," he said.
Copyright 2022, UnitedHeadlines.com