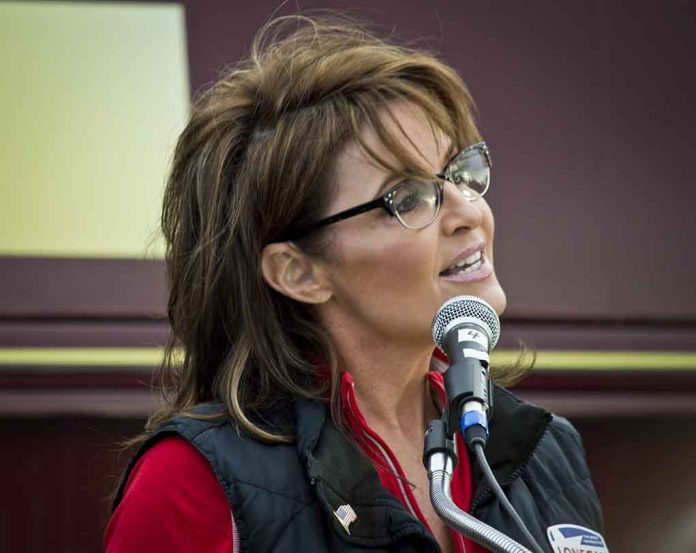 Sarah Palin BLINDSIDED – What Really Happened
(UnitedHeadlines.com) – Alaskan politician Sarah Palin faced off against fellow Republican Nick Begich and Democratic opponent, Mary Peltola, in a special election on August 16. The candidates hoped to fill in Alaska's sole seat in the House of Representatives until the regular election in November. Officials determined the outcome using a ranked choice voting system, a fairly new practice the state began implementing in 2020. Peltola ultimately took the seat, but the tally outraged some people.
The Special Election
Special elections occur when a member of Congress dies or is otherwise unable to perform their duties. The results determine who will fill the position until the next regular election. Alaska Representative Don Young died at the age of 88, leaving a vacant seat, on March 21.
Winner Mary Peltola will be the first Native Alaskan, as well as the first female, to take the position in her state's House. She first served in the legislature in 1998, earning a reputation for working across party lines as a relative moderate. However, she supports universal background checks on gun sales as well as nationwide abortion rights — a stance that may have given her a push among liberal voters.
Sarah Palin had been a likely favorite given former President Donald Trump's endorsement and Alaska's typically red voting history. The former state governor will have another chance against her opponents in the regular elections in November, when she could still easily snag the seat for the following two years.
Ranked Choice Voting
The current outrage stems from the nature of the vote itself. Ranked choice voting is only used in Alaska and Maine, although a few other states may soon implement the practice. Participants at the polls rank each candidate by preference, starting with their number-one choice. The system then works on multiple possible tally rounds:
If a candidate receives over 50% of the total first-preference votes, they win, and no other action is necessary.
If no one receives over 50% of the votes, then the lowest-ranked individual gets dropped from the ballot, and their second-choice votes get divided between those remaining.
The process continues until two choices remain, after which the person with the most votes wins.
In this case, Nick Begich was dropped after the first round, and second-choice votes from his ballots helped to determine the winner between Peltola and Palin. Senator Tom Cotton (R-AK) called the process "convoluted," according to Newsweek. He pointed out that despite an overall 60% Republican vote, a Democrat still won.
What do you think? Is ranked choice voting a fair system, or does it invite more trouble than it's worth?
Copyright 2022, UnitedHeadlines.com