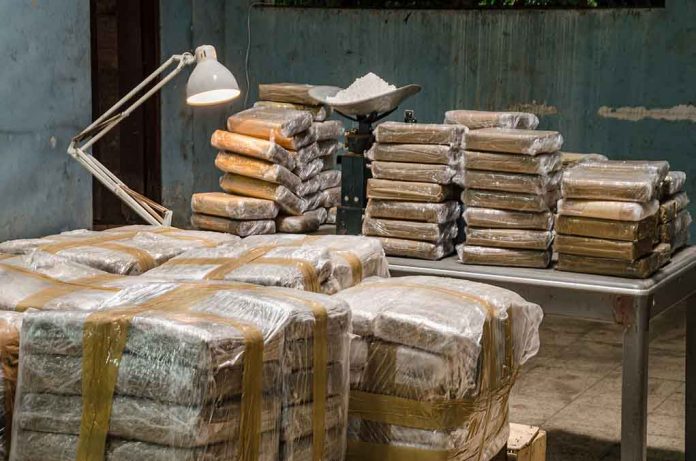 (UnitedHeadlines.com) – Working with the Mexican authorities, the Biden administration, in an effort to curb the trafficking of drugs such as fentanyl and methamphetamine, Issued sanctions for members of the Sinaloa Cartel and those associated with it.
Sanctions were issued for Ludim Zamudio Lerma and Luis Alfonso Zamudio Lerma, who run the network. Four other Mexican nationals and Sinaloa Cartel members were also sanctioned, according to the Treasury's Office of Foreign Assets Control.  The members of the cartel include Ludim Zamudio Ibarra, Ludim Zamudio Lerma's son, and Luis Gerardo Flores Madrid. Those also include lab operators Jose Santana Arredondo Beltran and Ernesto Machado Torres.  Six businesses linked to the Zamudio family were also included in the sanctions.
The two brothers who control the network, supply precursor chemicals to the cartel. The chemicals are then used to create the large quantities of the drugs in "super labs," according to the Treasury. 
The cartel was once run by the drug lord Joaquin "El Chapo" Guzmán.
While precursor chemicals are mostly from China, fentanyl is mostly now created in Mexico with the chemicals from China, then shipped to the U.S.
Cartel members and their allies have been sanctioned previously by the federal government. Sanctions were issued as recently as January 2023.
Each year, fentanyl is responsible for tens of thousands of deaths in the U.S. In early February 2023, the Border Patrol announced that since October the amount of fentanyl seized was enough to kill 100 million Americans.
This is the latest move by the Biden administration in response to the opioid crisis in the U.S. In State of the Union address Feb. 7 Biden made the promise to "crack down on fentanyl trafficking." Republicans have also called on Biden to address the crisis at the border, which they say is contributing to fentanyl getting into the U.S.
Copyright 2023, UnitedHeadlines.com