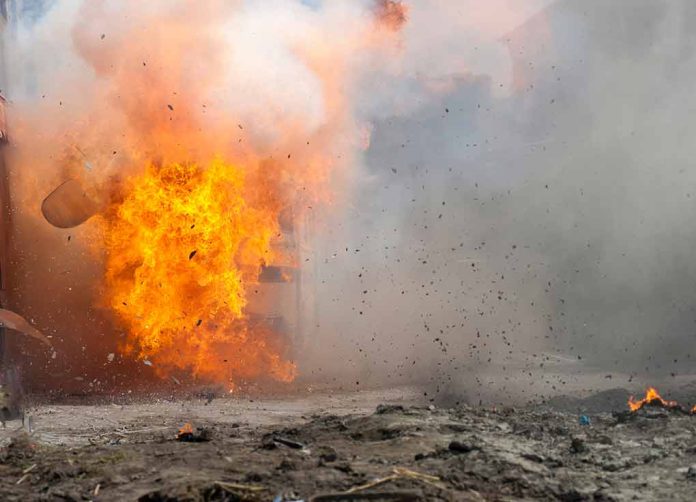 (UnitedHeadlines.com) – Some electric vehicles in Florida caught fire after the lithium-ion batteries came into contact with saltwater during Hurricane Idalia.
Two Teslas in Palm Harbor, Florida, caught fire after being in the flood waters from Hurricane Idalia. One of the vehicles had been submerged in flood waters and the owner had requested the help of the tow truck in removing the vehicle from the flood water. The vehicle then spontaneously caught fire while on the back of the tow truck.
The incident prompted Palm Harbor Fire Rescue officials to post on social media the importance of relocating electric or hybrid vehicles out of a garage or away from structures. The social media posts added that this warning applies to bicycles, golf carts as well as electric scooters. Owners of vehicles with electric batteries are being warned to park their electric and hybrid vehicles at least 50 feet away from structures.
After flooding, the residual saltwater particles that remain behind on the lithium-ion batteries and their components can be conductors of electricity, which can result in short-circuiting and eventually fires. Lithium-ion batteries are made up of a group of cells inside a compartment which also contain a flammable liquid electrolyte. Safety officials are warning that the fires can happen even up to two weeks after an electric vehicle comes into contact with saltwater.
The electric vehicle fires are not "easily suppressed," according to Jimmy Patronis, Florida's Chief Financial Officer and State Fire Marshal.
According to Tesla's website, if there is an "audible popping/hissing" or "fire, smoke or heat" coming from the vehicle, call first responders. The website also recommends vehicles that have been submerged be moved away from combustible materials as well as structures.
According to the U.S. Fire Administration, there were 12 reports of electric vehicle fires in Lee and Collier counties after Hurricane Ian which hit Florida in September 2022. One of the fires resulted in two homes on Sanibel Island burning down.
Copyright 2023, UnitedHeadlines.com