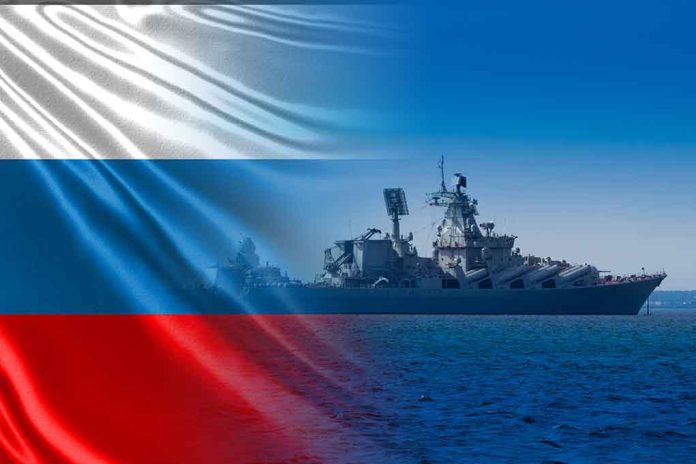 Russian Warships Spotted off the Coast of Alaska
(UnitedHeadlines.com) – The US Coast Guard is on high alert after a patrol ship in the Behring Sea spotted a formation of Russian and Chinese naval ships on September 19. The fleet included a destroyer and moved through the international waters between Alaska and Russia. The nature of the formation suggested the two foreign naval groups were traveling together.
The ships sailed according to international laws, but their presence points to the possibility of increased military actions in the region. Rear Adm. Nathan Moore, 17th Coast Guard District commander, insisted the US "will meet presence with presence." From a defensive stance, officials can't do much more than keep a watchful eye on the situation.
Two other Chinese naval ships and four Russian naval vessels, including a destroyer, were spotted in single formation.
https://t.co/9BN9qve71B

— CBS News (@CBSNews) September 27, 2022
NATO has expressed concerns about recent activity in the Arctic, where Russia is reportedly reopening many Soviet-era ports and airfields and building new ones. The Eur-Asian nation might also be testing hypersonic missiles in the region. China's involvement is just as troubling, and officials believe the Coast Guard's recent sighting might have been a joint military exercise between the two world powers.
The Arctic has gained increased military interest with the growing effects of climate change, which is increasing accessibility and could make the United States vulnerable to a Russian or Chinese invasion. The US Army has also recently increased training in the region due to concerns troops might need to fight in the frigid temperatures in the future.
Copyright 2022, UnitedHeadlines.com