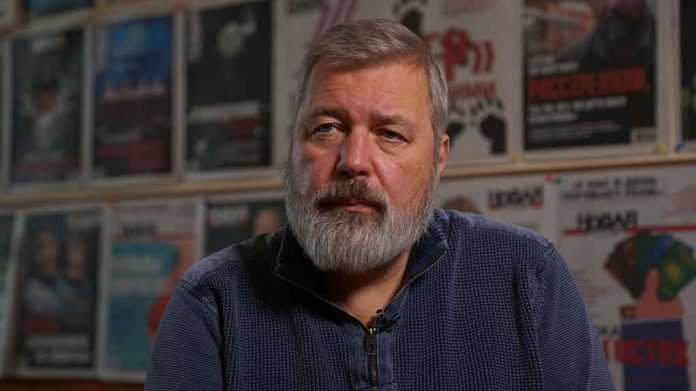 Russian Nobel Prize Winner Defies Putin – Does Something Amazing
(UnitedHeadlines.com) – The war in Ukraine continues to drag on as the country tries to defend its sovereignty from Russia. Nations from around the world are doing what they can to help Ukraine, sending military supplies and humanitarian aid. Some individual people have stepped up to help as well — even a Russian Nobel Peace Prize recipient.
Russian journalist Dmitry Muratov auctions off his Nobel Peace Prize to help children displaced by the war in Ukraine. https://t.co/tjCMPXkG3V

— NBC News (@NBCNews) June 20, 2022
Dmitry Muratov is selling his 23-karat gold medal, worth about $10,000 melted down, at auction. Muratov plans to donate the money he raises to the United Nations International Children's Emergency Fund, stating he wants to give Ukrainian children their future back. Heritage Auctions, the organization in charge of selling the prize, is pledging not to take a commission from the proceeds.
The prize-winning journalist has a history of being critical of the Russian government, especially during 2014's annexation of Crimea and again with the ongoing invasion. Unfortunately, speaking out against Russia doesn't seem to end well.
Since Putin became Russia's president, roughly two dozen journalists have violently lost their lives, which some claim to be the work of the Kremlin. Four of those slain worked for Muratov's newspaper, which was ultimately shut down by the government after the war in Ukraine began.
Despite the possible danger, Muratov is still taking a stand. It just goes to show that not all Russians support Putin's war, and there are still good people in the world willing to sacrifice whatever they can to help others.
According to the New York Times, on Monday night Muratov's Nobel medal sold at auction for $103.5 Million.
Copyright 2022, UnitedHeadlines.com