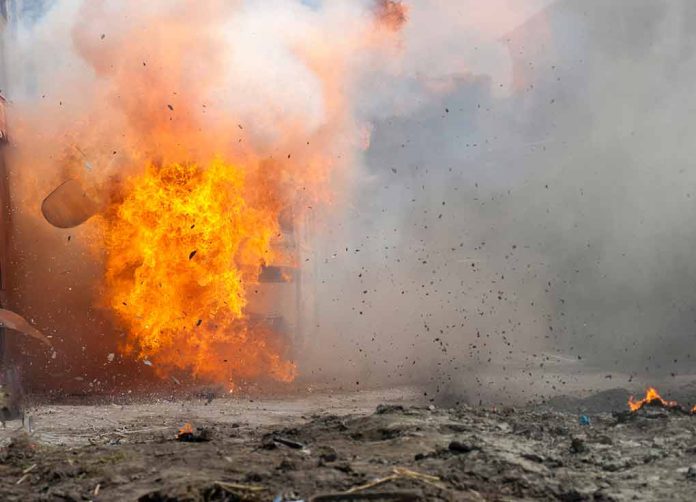 (UnitedHeadlines.com) – A Ukrainian unmanned aerial device (UAV) detonated after landing at an airfield, killing Russian officers and others on Sept. 24.
Sukhoi Su-30SM fighter aircraft as well as Russia's 14th Guards Fighter Aviation Regiment are stationed at the Khalino airfield, located 5 miles outside the city of Kursk.
According to reports, Russian Air Force officers and the FSB, its main intelligence service, examined the drone after it landed on the airfield "safely." The drone was then denoted after the officers "tried to examine the 'trophy' UAV." The 14th aviation regiment commander, one of his deputies, a group of pilot officers, an FSB officer, as well as other airfield personnel, were killed in the attack.
On Telegram, Russian military blogger Boris Rozhin posted about the incident stating that the drone "turned out to have had a 'surprise.'" Enemy drones, the post also stated, "must be handled with care" given recent reports.
This is not the first reported incident of a UAV exploding after landing. There were reports of a drone that exploded after landing south of Moscow, at a farm in the Voronezh Oblast. On Sept. 17, another drone was discovered in the town of Lgov, near an inactive oil depot. The drone detonated 40 minutes after it was discovered.
On Sept. 24, there were reports of more attacks in Kursk. As a result of the drone incidents, Kursk Mayor Igor Kutsak canceled scheduled City Day celebrations. Russian officials also claimed a drone attacked the Ministry of Internal Affairs building in Kursk. There were also reports of drone attacks on the FSB as well as targeted drone attacks on an oil refinery near the airfield. According to the Russian Ministry of Defence, an unmanned aerial vehicle in the skies over Kursk Oblast in the morning hours of Sept. 25.
After the reported drone incidents, the Baza Telegram channel reported that self-destructing drones are now being launched by the Ukrainian Armed Forces.
Copyright 2023, UnitedHeadlines.com