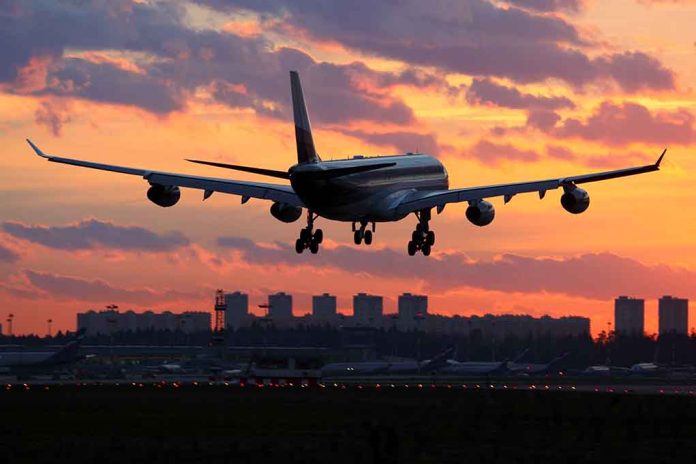 Russian Billionaires Caught Secretly Flying Over This Location
(UnitedHeadlines.com) – Despite the sanctions imposed on Russia by the European Union (EU), several of the country's elite are still going about business as usual. Russian oligarchs continue to completely ignore the union's ban on them taking off, landing, or even flying through EU-controlled airspace and territories. So far, there have been at least 30 aircraft in violation of these rules since the EU implemented the sanctions.
At least 30 aircraft allegedly belonging to Russian businessmen have flown over EU airspace despite flight bans imposed after the invasion of Ukraine. https://t.co/KxvqILk4tp

— Newsweek (@Newsweek) June 14, 2022
The German newspaper Welt am Sonntag made the discovery using publicly available data to track flights, finding that Russian oligarchs are still entering restricted airspace. Eugene Shvidler, who had his $13 million Cessna Citation seized, Alisher Usmanov, and Albert Avdolyan are among those found violating the no-fly zone.
Additionally, Viktor Vekselberg, one of the wealthiest people in Russia, took off from Basel, Switzerland, and landed in Nur-Sultan, Kazakhstan in April. Alexander Zanadvorov, a Russian businessman, has flown over France eight times in his helicopter according to the German newspaper.
The revelation shows a brazen disregard for the EU imposed the no-fly zone established following Russia's invasion of Ukraine which began over 100 days ago. Some of these ultra-rich people have flown through EU airspace on several occasions, raising the question of whether or not the sanctions are having any impact on Russia's richest individuals.
Copyright 2022, UnitedHeadlines.com