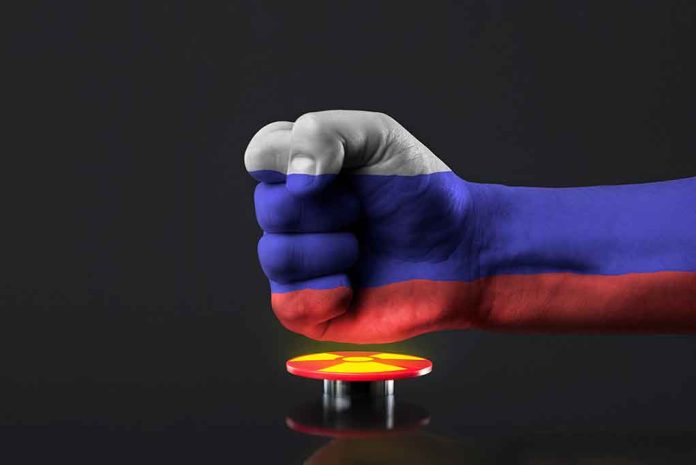 (UnitedHeadlines.com) – Vladimir Putin has suspended Russia's participation in the New START treaty, which limits the number of nuclear weapons each country is allowed to have. Putin made the announcement Feb. 21.
Putin said Russia was not withdrawing from the New START treaty, just suspending Russia's participation. The suspension will make it harder for inspections which confirm compliance in the treaty to take place. He also stated Russia must be ready to test its nuclear weapons if needed, also stating that Russia would only test its weapons if the U.S. tested its first.
In his announcement, Putin said that the U.S. and NATO have made it clear they have a goal of defeating Russia in Ukraine, and accused the U.S. and NATO of attacks on Russian air bases. 
Putin also said that the U.S. was pushing to resume its inspections of Russia's nuclear facilities and that would be allowing the U.S. and NATO a chance to view Russia's defense facilities.
The New START treaty was originally signed in 2010 in Prague by Russian President Dmitry Medvedev and President Barack Obama. It went into effect in 2011. The treaty limits the number of nuclear weapons the U.S. and Russia can have to 1,550 nuclear warheads as well as 700 deployed missiles and bombers. Combined, Russia and the U.S. have nearly 90% of the world's nuclear weapons. AS part of the treaty there must be inspections on-site at each facility. The treaty was extended in 2021 for five years. 
The inspections were suspended during the pandemic. Russia refused in fall 2022 to allow the restart of the inspection. Russia also delayed consultations required under the treaty. These led to the U.S. accusing Russia of being non-compliant with the terms of the treaty in January.
Experts believe that Russia has the most nuclear warheads in the world.
Copyright 2023, UnitedHeadlines.com