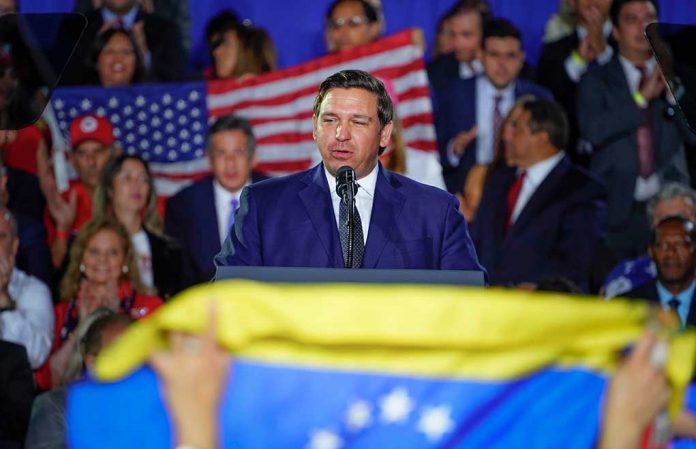 (UnitedHeadlines.com) – Everyone is sick of the COVID-19 and its accompanying harsh quarantines and other limitations. Florida's Republican governor Ron DeSantis has done his part to push back against intrusive government-led restrictions.
For instance, DeSantis recently issued an executive order protecting Florida parents' right to decide whether to force their children to wear masks when attending Florida schools. Instead, as he explained, students should be allowed to "be kids."
Then, on August 6, DeSantis announced that Florida's Health Department and State Board of Education issued a set of three emergency rules enforcing his executive order.
DeSantis has also threatened to withhold funding from schools mandating masks.
Gov. DeSantis threatens to withhold salaries at schools that require masks for employees, students https://t.co/lR5v2RSFQP

— TheBlaze (@theblaze) August 10, 2021
On August 10, DeSantis announced that the Florida Board of Education could withhold the salaries of school superintendents and board members who enforce mask mandates.
DeSantis' office released an official statement to local CBS affiliate WFOR-TV explaining that school funding was meant for the well-being of the children and not that of the school system. The office also noted that DeSantis was protecting the rights of parents and ensured that every student had access to quality education.
Gov. DeSantis' recent actions regarding school mask mandates have stirred up their fair share of controversy. Could it be that he's pushing his hand a bit too hard?
Copyright 2021, UnitedHeadlines.com