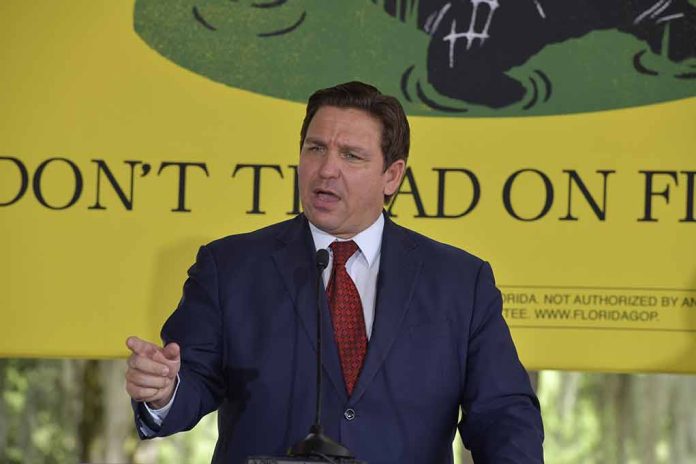 (UnitedHeadlines.com) – Would Florida Gov. Ron DeSantis be former President Donald Trump's VP? On July 10, DeSantis gave his answer saying, "I'm not a No. 2 guy."
In an interview on the radio show "Wisconsin Right Now" DeSantis said the vice president "doesn't really have any authority" and so he would rather remain as governor. DeSantis stated, "I'm a leader," saying he accomplished a lot as governor of Florida. He has centered his campaign around his accomplishments as governor.
The host of the show, Jim Piwowarczyk, asked about who DeSantis would consider as his running mate. DeSantis responded by saying that at this point in the race, it was "a little bit presumptuous" to discuss who he would select as his running mate. DeSantis ruled out the idea of selecting Robert F Kennedy Jr., who is running for the 2024 Democratic nomination for president, as a running mate.
DeSantis stated his goal right now is just to focus on winning the early primary elections, saying "That's what we've got to do first."
During the interview, he did say if he did not win the nomination that he would support whoever the nominee is for president, even if Trump is the nominee. In recent months the feud between Trump and DeSantis has heated up with DeSantis criticizing policy decisions made by Trump, his former mentor as well as ally. DeSantis, who says he is "moored in conservative principles," says Trump is different from the Trump of 2016, saying Trump is "running to the left." Trump has also criticized DeSantis, and even called him nicknames which are seen as insults.
So far, Trump remains dominant in the primary polls, while DeSantis has struggled to gain in the polls. A recent NBC poll shows Trump with 51 percent support, while DeSantis has 22 percent and former vice president Mike Pence has 7 percent. Some polls show Trump as much as 42 percent over DeSantis.
Copyright 2023, UnitedHeadlines.com