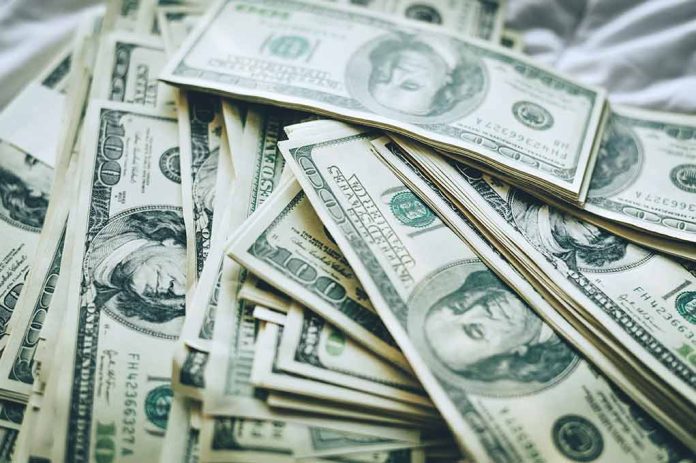 (UnitedHeadlines.com) – Following his announcement on May 24 on Twitter that he is running for the 2024 Republican nomination for president, Florida Gov. Ron DeSantis raised over $1 million for his campaign.
Campaign Press Secretary Bryan Griffin said the enthusiasm for DeSantis broke the internet, acknowledging the technological challenges that occurred during the announcement. He also stated more than $1 million was raised in the hour following DeSantis' announcement. Griffin went on to add "Washington is next." Griffin had been the spokesman for the governor before he resigned the week of May 12 to join DeSantis' campaign.
DeSantis launched his campaign on Twitter Spaces with Elon Musk. The Twitter Spaces had 700,000 people tuning in, however, there were scaling issues and technical glitches. DeSantis touted his accomplishments since being elected governor of Florida, saying it would be a blueprint for how he would govern if elected president. DeSantis touted his campaign as the "Great American Comeback."
His announcement also came with a video in which he talks about the crisis at the southern border, the high rate of crime, as well as inflation affecting families' ability to make ends meet. He stated that Florida is proof that normalcy in communities and integrity in institutions can be restored. DeSantis also states in the video, "Freedom is worth fighting for."
His campaign team includes campaign manager Generra Peck, Dustin Carmack, David Abrams, and Ryan Tyson.
During his 2022 campaign for governor of Florida, DeSantis set a record for gubernatorial fundraising. At the beginning of the spring, DeSantis' fundraising committees had $110 million cash on hand.
DeSantis joins a crowded list of candidates for the 2024 Republican nomination for president. Current candidates include former President Donald Trump, radio talk show host Larry Elder, former Arkansas Gov. Asa Hutchinson, former governor of South Carolina and former United Nations Ambassador Nikki Haley, Vivek Ramaswamy, South Carolina Sen. Tim Scott, and Perry Johnson.
Copyright 2023, UnitedHeadlines.com