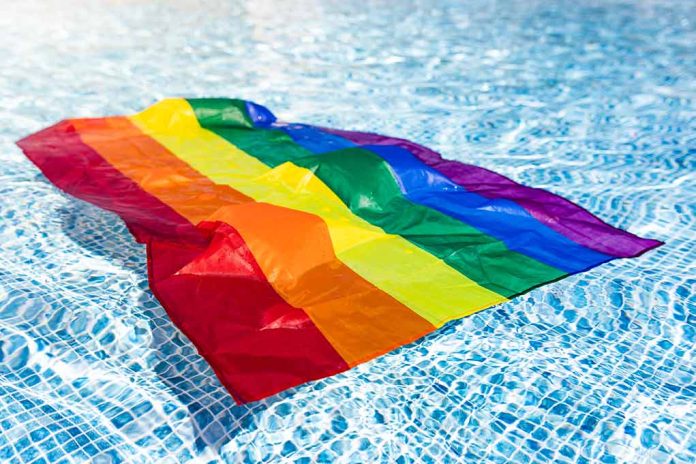 (UnitedHeadlines.com) – Swimmer Riley Gaines, an NCAA All-American swimmer, is calling out to other famous women athletes in her effort to highlight the effects of transgenderism in women's sports.
Gaines, a former swimmer for the University of Kentucky, began objecting to transgenderism in women's sports when transgender swimmer Lia Thomas began gaining national attention after dominating in women's swimming. Gaines was very vocal in disagreeing with her being celebrated after transitioning from Will Thomas, who had been a swimmer who hadn't won on the University of Pennsylvania men's team.
After her vocal opposition to Thomas, Gaines began speaking out about transgenderism in women's sports in hopes of preserving women's sports for biological females. Gaines has even called for a boycott by women and girls against competing against trans athletes as a way to help raise awareness and ensure the sports are only for biological females.
In her latest move to draw attention to the issue, on May 8 she tweeted that she would be asking well-known female athletes to comment on the issue. She is asking them to take a stance, saying that their voices are needed.
On Day 1, Gaines tagged Serena and Venus Williams, the tennis stars, asking how they felt about transgenderism in women's sports. Even though neither responded to Gaines' question, Gaines has continued posting daily.
She tagged Ronda Rousey, a former UFC fighter and current WWE star, on Day 2. On Day 3, Gaines tagged Caitlin Clark and Angel Reese, both women's college basketball stars. Allyson Felix, a track and field star, was tagged on Day 4, and Olympic gold medal gymnast Simone Biles was tagged on Day 5. On Day 6, Gaines tagged Kerri Walsh Jennings and Misty May-Treanor, both U.S. volleyball stars. Gaines has yet to receive a response to her tweets, though all are being viewed, some with millions of views, helping Gaines in her mission to bring attention to the issue.
Copyright 2023, UnitedHeadlines.com