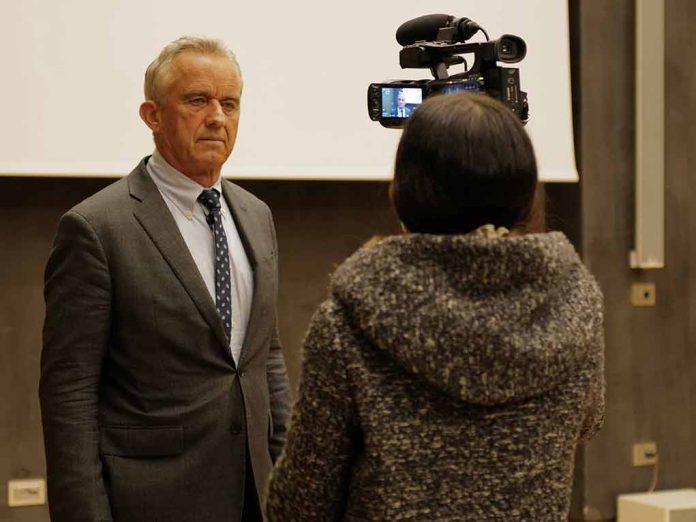 (UnitedHeadlines.com) – Robert F. Kennedy Jr. is set to testify about the government's role in censoring free speech before the House Select Subcommittee on the Weaponization of the Federal Government on July 20. The committee is led by Ohio Rep. Jim Jordan.
The hearing will focus on the censorship of U.S. citizens by the government as well as the allegations that major tech companies and government agencies have cooperated to limit free speech. The hearing will also include a focus on the lawsuit between the Biden administration and Missouri.
In the preliminary injunction blocking Biden administration officials from contacting social media companies to censor free speech, Judge Terry Doughty mentioned Kennedy and his January 2021 tweet about vaccines, which was taken down after a White House official emailed Twitter.
Kennedy's Instagram account was permanently removed in 2021 for violating the rules of misinformation. His account was reinstated in June.
In June, a video interview with Kennedy and Jordan Peterson was removed from YouTube for violating the rules regarding vaccine misinformation. YouTube's policy prohibits content alleging side effects caused by vaccines that are "outside rare side effects" that health authorities acknowledge.
When the injunction was announced, Kennedy said there is no democracy "without freedom of speech." Kennedy also stated "blatant censorship" is occurring between the Biden administration's tech platforms.
Other witnesses who will testify before the committee are Emma-Jo Morris, a journalist for Breitbart News as well as the Louisiana Department of Justice Special Assistant Attorney General D. John Sauer.
The Department of Justice has filed a notice of appeal in regard to the federal court ruling.
Kennedy, the nephew of the late former President John F. Kennedy and the son of the late former Attorney General Robert Kennedy announced he is running for the 2024 Democratic nomination for president in April. Recent polls show Kennedy with between 10 and 20 percent support, behind President Joe Biden.
Copyright 2023, UnitedHeadlines.com