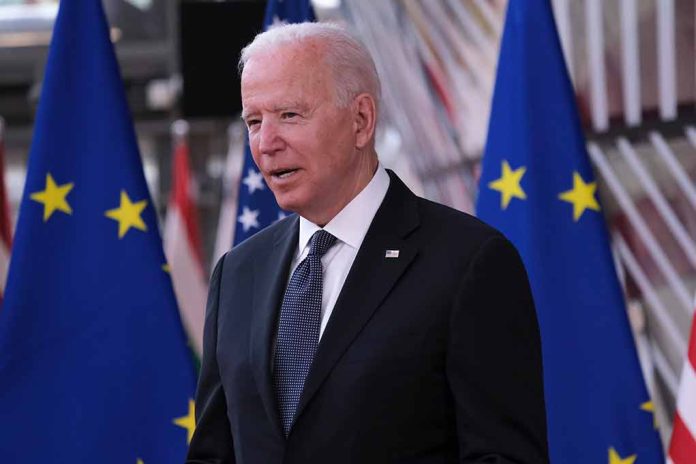 (UnitedHeadlines.com) – Democratic presidential candidate Robert F. Kennedy Jr., 69, wants President Joe Biden to prove he has the "vigor" to continue to run the country for another term.
Kennedy stated that to help Americans determine if Biden, 80, "is up for the job" he should hold "unscripted meetings and interactions with voters."
Polling indicates that voters are concerned with Biden's age. A recent CNN poll shows almost three-quarters of Americans are seriously concerned that their age could negatively affect their current level of physical and mental competence. In a Sept. 12 interview, Republican presidential candidate Florida Gov. Ron DeSantis said that being president "is not a job for someone that's 80 years old."
Kennedy said that in order for voters to make an informed decision, Biden needs to hold "some town halls" and "hopefully a debate."
In an op-ed in the Wall Street Journal, Kennedy also accused the Democratic National Committee of changing its rules to favor Biden. He said that Democratic voters are being disenfranchised by the DNC, which he said is supposed to remain "neutral during the election." Kennedy said "It's impossible for anybody except Joe Biden" to win the primary because the DNC keeps changing the rules.
Kennedy called on the Democratic Party "to be a temple for Democracy." He argued that the Democratic Party "should have rules that actually reflect" the assumption that the DNC is impartial in the primary process.
According to Kennedy, his campaign sent two letters asking to "discuss voting rights" in a meeting with DNC Chairman Jaime Harrison. Since June, Kennedy said he has had no communication with the Democratic Party.
According to a Morning Consult poll, 76 percent of voters would choose Biden as their candidate, nine percent would choose Kennedy, three percent said they would choose Marianne Williamson with five percent said they would choose someone else.
Polling shows Kennedy gaining support from Libertarians, independent voters, as well as Republican voters. He stated that he would win "if I'm given a fair shot."
Copyright 2023, UnitedHeadlines.com