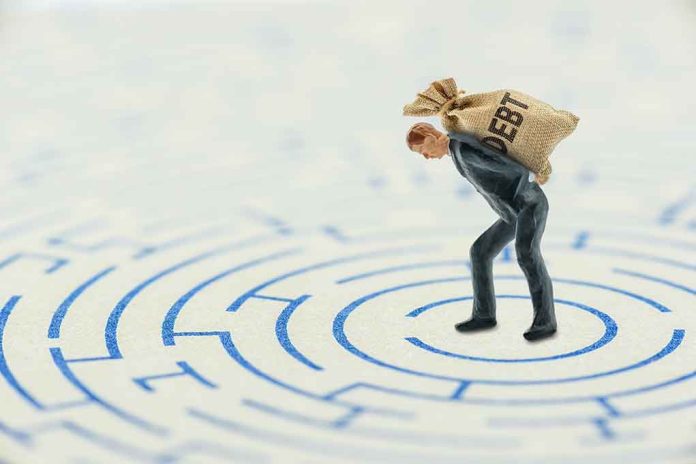 (UnitedHeadlines.com) – As the debate over the debt ceiling heats up, Republicans are working on a plan to submit their own budget proposal. "We're gonna come forward with a plan. We're still debating that plan." Rep. James Comer told ABC "This Week" anchor George Stephanopoulos in an interview Sunday, Feb. 12, Rep. Cormer went on to add that the Republicans are "having robust debate amongst their conference, which is what democracy is supposed to be about," adding that "someone has to be the adult at the table, and he hopes House Republicans can be that."
The current debt ceiling was reached last month. The debt ceiling allows the government to pay the bills it has already incurred. The Treasury Department says the debt ceiling must be increased by this summer in order to avoid the risk of defaulting on its obligations.
Republicans are seeking spending cuts in exchange for raising the debt ceiling, while Democrats want to raise the debt ceiling with no strings attached.
In preparation for the potential fight ahead, House Speaker Kevin McCarthy has begun meetings with members of the House GOP that represent the various ideological wings of the conference in order to come up with a proposal that can pass the House and withstand the expected Senate Democrat and White House pushback.
The discussions are expected to run parallel to the discussions being held between  President Joe Biden and McCarthy, with McCarthy making it clear that he believes the next step will be continuing discussions with President Biden. Biden and McCarthy held their first meeting at the beginning of February, after which McCarthy stated, "I think that at the end of the day, we can find common ground." McCarthy has stated he hoped 
The White House intends to make its own budget request in early March.
Senate Republicans have yet to get involved in the process, indicating they will first see how the House GOP handles raising the borrowing limit.
Copyright 2023, UnitedHeadlines.com