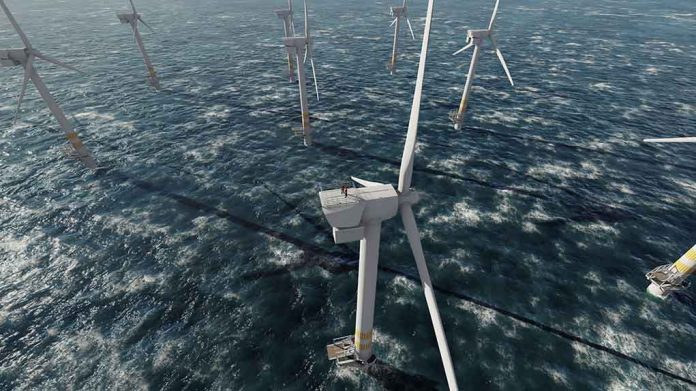 (UnitedHeadlines.com) – New Jersey Rep. Jeff Van Drew introduced a resolution March 21 which calls for a moratorium immediately on offshore wind projects. 
The moratorium would be in place until an investigation studying the total environmental impact of offshore wind projects is completed. The economic impacts would also be studied. The resolution notes the offshore wind projects could potentially interfere with shipping and fishing industries as well as wildlife.  Congress would need to craft legislation to mitigate the impacts of offshore wind development as part of the resolution.
Fourteen humpback whales as well as 6 North Atlantic right whales, which are endangered, have been found dead on the East Coast since the beginning of 2023. Since Dec. 1, 2022, there have been a total of 29 whales found dead. According to federal data, most have been found on the beaches of VIrginia, New Jersey and New York.  Local officials, lawmakers as well as conservation organizations have called for a federal moratorium on offshore wind development in the Atlantic Ocean due to the increase in whale deaths.
Biden administration officials, as well as some environmental advocacy groups, say the deaths are an "unusual mortality event" for both species of whales, dating back years. Both officials and the environmental advocacy groups say there is no evidence to suggest the construction of the offshore wind projects are killing the whales.
Since mortality events were declared, the region looks to be on pace to far surpass the set death figures.
As part of the Biden administration's climate change agenda, in which he intends to approve 30 gigawatts of offshore wind projects by 2030, the Interior Department has already leased 1.7 million acres of federal waters for offshore wind projects.
The resolution is co-sponsored by New Jersey Rep. Chris Smith, Pennsylvania Rep.  Scott Perry, New York Rep. Anthony D'Esposito and Maryland Rep. Andy Harris.
Copyright 2023, UnitedHeadlines.com