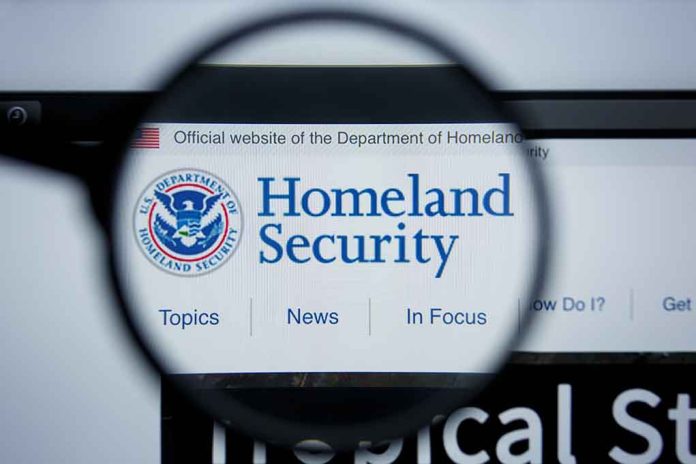 (UnitedHeadlines.com) – Republicans and Democrats are on opposite sides of the fence when it comes to a controversial pilot program run by the Department of Homeland Security. The Case Management Pilot Program helps illegal immigrants who are facing the potential for deportation.
The program is aimed at assisting the more than 300,000 illegal immigrants enrolled with ICE's Alternative to Detention program, which tracks illegal immigrants using phone check-in, ankle bracelets and apps on their smart-phones. Under the program, iIllegal immigrants who are facing deportation are provided with services such as legal services, enrollment in school, social services, language services as well as mental health services. There is also planning for departure assistance available for those who are being deported. 
Republicans are looking to make cuts to the program while Democrats are seeking $20 million in additional funding. Republicans are looking for reform and oversight on funding the program receives. Thirty six Democrats are seeking the additional funding along with ICE surveillance of illegal immigrants to wind down. The Democrats view the program as an effective way for those in the U.S. illegally to avoid being detained. 
When the program began in 2021, the DHS Appropriations Act provided FEMA with $5 million in funds for the program. In the fiscal year 2023 appropriations bill, there was additional funding of $20 million for the program. 
The program has been seen as controversial for the spending. Others have seen the program as controversial due to the makeup of the board that awards the funds. The board is made up of three organizations that are not part of the government. One of them is Church World Service, which was made Secretariat and fiduciary agent of the program in 2022. The non-profit has been seen as controversial as it is a non-profit organization that has sought to defund ICE.
Copyright 2023, UnitedHeadlines.com