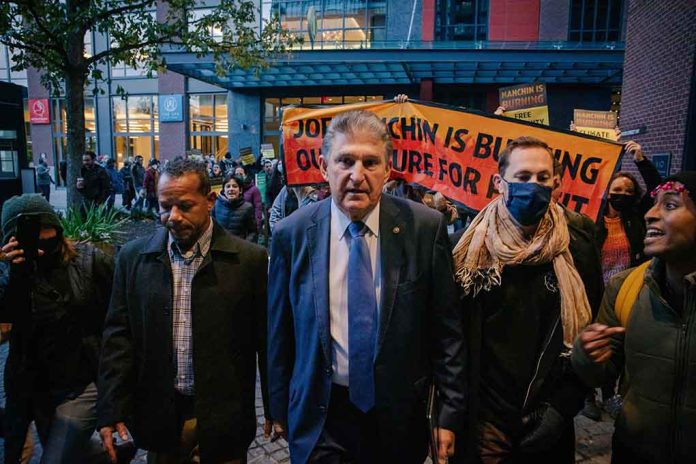 (UnitedHeadlines.com) – When the Washington, DC, crime bill goes before a vote in the Senate, Democratic West Virginia Sen. Joe Manchin has stated he will vote to rescind the legislation. He is the first Senate Democrat to speak out in support of the Republican legislation. The bill passed the House earlier in February with 31 Democrats backing the bill.
The legislation was sponsored by Tennessee Republican Sen. Bill Hagerty was put forth in response to local law being enacted during a time when there is an increase in crime in the city. The legislation that recently took effect reduced or lowered the sentences for a variety of crimes, including violent crimes such as carjacking. The law overhauled the criminal code in the district. 
Democrats have argued that Congress should not be involved in the law, as local officials should be able to make their own laws without interference from the federal government.
In a letter earlier in February, the DC Council defended the crime bill, and stated it was opposed to any congressional involvement. Washington, D.C. Mayor Muriel Bowser attempted to veto the bill but the veto was overridden by the DC Council. Though she does not support the law, she also does not support the effort to rescind the law by Congress. The local police union also raised objections with the legislation.
Those who overhauled the criminal code in the legislation stated the punishments matched those the courts were handing down. 
President Biden, who is opposed to rescinding the crime bill, has not said whether he will veto the legislation if it passes the Senate.
In 1973, DC was granted home rule though Congress kept the right to review the DC laws as it is a federal district. No local law in more than 30 years has been overturned by Congress. The overturning of a local law in DC has only happened 3 times throughout history.
Copyright 2023, UnitedHeadlines.com