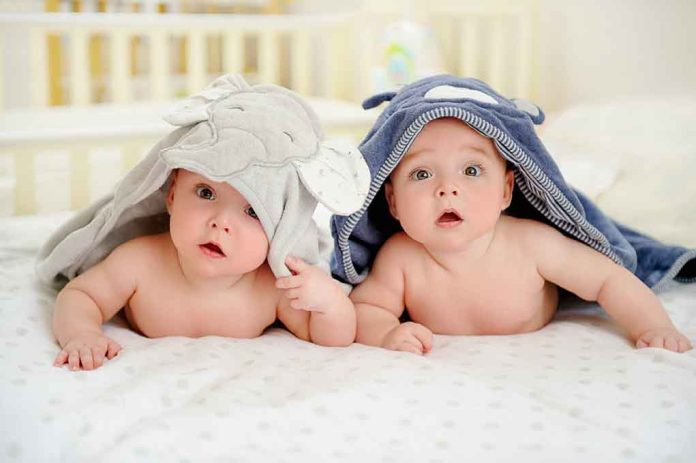 (UnitedHeadlines.com) – After the events of 2020 and 2021, people are understandably anxious to see how the new year will pan out. As the world places its bets on the outcome of 2022, the new year seems to be getting off to a good start — at least for one family, which broke some incredible odds.
Twins born in San Jose, California were born on two different days, months and years. Todd Battis reports. https://t.co/cU5RFnXog6 pic.twitter.com/CezH5Pk4Pb

— CTV News (@CTVNews) January 4, 2022
On New Year's Eve, Fatima Madrigal gave birth to the first of two babies, giving her three other children a new sibling. About 15 minutes later, the other child greeted the world. While this may seem somewhat ordinary, it's the timing of the births that makes the event special.
The fraternal twin brother and sister have entirely different birthdays. Doctors delivered the first, a boy named Alfredo Trujillo, at 11:45 pm on December 31, 2021. Then, at midnight on January 1, 2022, doctors delivered the second twin, a girl named Aylin Trujillo.
Twin births in the US have been on the rise. In fact, there's been a global boom of twin births in the world as a whole. According to the Natividad Medical Center, multiple births, in general, are not rare occurrences anymore. However, when twins are born on separate days, let alone different months and years such as the Trujillo babies, the event is rare.
The chances of such a birth crossing years are 1 in 2 million.
The delivering doctor, Ana Abril Arias, called the experience one of her most memorable. As twin birth rates continue to climb, these events could become more and more common. One must admit that both this rare event and the fact that twin births are becoming more common are a nice change from the bad news that seems prevalent in the world today.
Copyright 2022, UnitedHeadlines.com