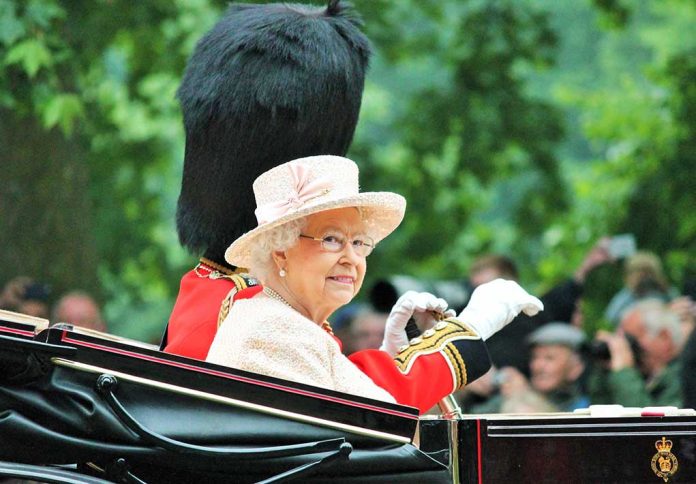 (UnitedHeadlines.com) – The public recently saw Queen Elizabeth II using a walking stick for the first time since 2003. The Queen also used a different entrance than usual to attend a Westminster Abbey service. The palace claimed the shift provided more comfort for the aging monarch. Most recently, the Queen cancelled an upcoming trip to Northern Ireland.
Her decision doesn't come lightly, with Buckingham Palace noting that Her Highness was disappointed about the decision to cancel the trip. The palace added that the Queen is still in good spirits and wishes well for the people in Northern Ireland.
Queen Elizabeth cancels trip to Northern Ireland, which included church service in Armagh, due to medical advice https://t.co/tenv0EEvNB

— The Irish Times (@IrishTimes) October 20, 2021
The decision to stay at Windsor Castle came after doctors recommended the Queen rest. Queen Elizabeth has been at Windsor Castle since the COVID-19 pandemic began, but the palace assures her cancellation isn't coronavirus related. Despite the monarch's age, she hasn't slowed down on her royal duties, even after the passing of Prince Phillip, her husband, at 99.
With the Queen herself 95 years old, it's no surprise that The Oldie named her "Oldie of the Year." Elizabeth, on the other hand, didn't feel she fit the bill and politely declined the nomination, asking that the British magazine find someone more worthy of the title. Queen Elizabeth II, Britain's longest-lived monarch, looks to celebrate her Platinum Jubilee next year, after 70 years on the throne and the longest reign in British history.
Copyright 2021, UnitedHeadlines.com