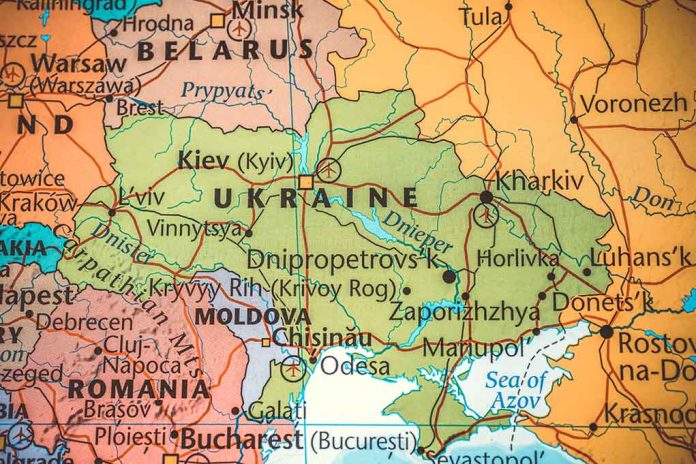 Putin Signs Off on Laws Bringing Annexed Ukrainian Territory Under Russian Control
(UnitedHeadlines.com) – Russian President Vladimir Putin had no choice but to shift gears when his invasion of Ukraine didn't go as planned. In his most recent attempt to claim ex-Soviet land as his own, the Kremlin's leader sent soldiers to homes in several regions to collect "votes" from residents on whether to rejoin the old union. On October 5, claiming an overwhelming majority in favor of the move, Putin signed laws returning Zaporizhzhia, the Kherson region, Donetsk People's Republic, and Luhansk People's Republic to Russian rule.
Reuters reported that the land grab comprised about 18% of Ukraine's territory. Along with Crimea, which Putin took in 2014, Russia now claims to have annexed at least 22% of the neighboring country.
JUST IN: Putin signs law to annex 4 Ukrainian regions into Russia https://t.co/L1JBEbnZfX

— Axios (@axios) October 5, 2022
Ukrainian President Volodymyr Zelenskyy had an announcement of his own, stating he had submitted a fast-track NATO application. He said negotiations with the rival leader were off the table given the recent actions.
Despite Putin's claims of victories, Ukrainian forces continue to regain more ground. Invading forces continue to retreat even in areas the Kremlin strongman claims to have retaken. The Russian leader insists these regions belong to the Kremlin, having rejoined willingly, and therefore his pulling forces "was no contradiction" to his claims of victory.
Numerous world leaders, including US President Joe Biden and UN Secretary-General António Guterres, denounced the move as violating international law. The European Union demanded Russia's chargé d'affaires protest Putin's declaration, and several individual countries have called upon their ambassadors to do the same.
Copyright 2022, UnitedHeadlines.com