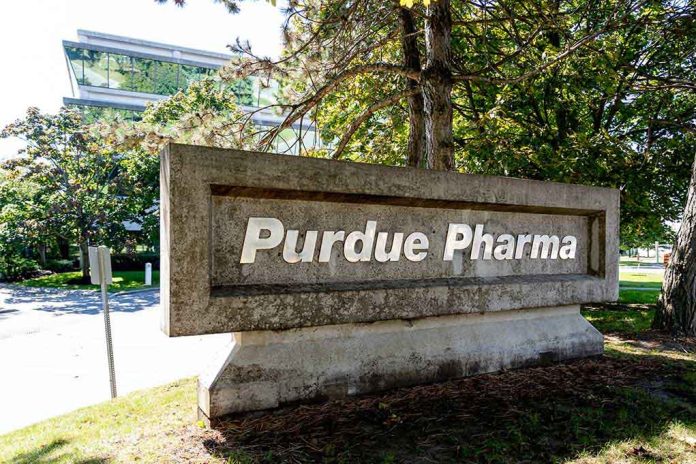 (UnitedHeadlines.com) – There's a new twist in the ongoing legal battle against OxyContin manufacturer, Purdue Pharma. In September, the company had agreed to a bankruptcy settlement in response to thousands of standing lawsuits filed against it. Thanks to a recent ruling, that settlement will no longer stand. Instead, Purdue will now have to face full responsibility for its actions.
On December 16 New York US District Judge, Colleen McMahon, decided that the court doesn't have the power or authority to extricate the Sackler family from civil case responsibility. The Sacklers own Purdue Pharma and reportedly endorsed tactics that led to countless opioid addictions.
McMahon's decision is in relation to a September ruling that Purdue Pharma could reorganize itself, allowing the company to settle the lawsuit by paying billions of dollars with the clause that the Sackler family renounce ownership of Purdue Pharma. The company is in legal trouble as the US government is attempting to hold it accountable for the opioid crisis in America that has killed an estimated 841,000 people since 1999.
Unsettling the Perdue opioid settlement. via @NYTimes https://t.co/jZu1qH9PyD

— Jeffrey Flier (@jflier) December 17, 2021
US Attorney General, Merrick Garland, and his Justice Department appealed the company's bankruptcy settlement earlier in the year. The Attorney General emailed a statement indicating his approval of McMahon's decision, which he said invalidated Purdue Pharma's plan to claim bankruptcy.
Letitia James, the Attorney General of New York, sent an email explaining that she and her team negotiated an agreement that would shut the company down, not allow the Sacklers to produce any more opiates, and provide $4.5 billion in settlements to the victims' families. The Attorney General of Washington State, Bob Ferguson, made it clear that he was willing to take the case to the Supreme Court, if need be, to hold the Sackler family fully accountable.
Purdue Pharma's chair of directors, Steve Miller, asserts that the victims' families, communities and creditors needed the settlement, especially during a surge in overdose deaths. Miller noted that McMahon's ruling would only delay or potentially stop those affected from receiving compensation.
Copyright 2021, UnitedHeadlines.com