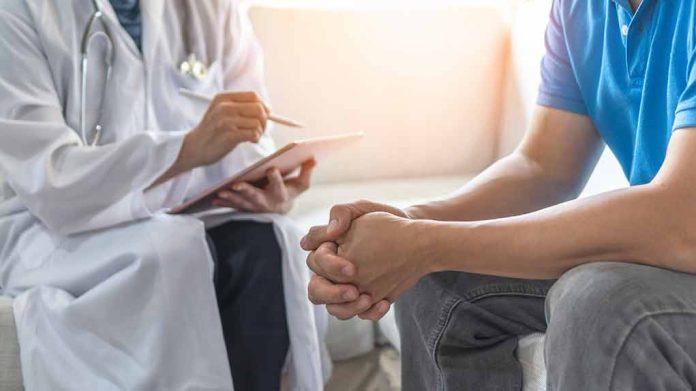 (UnitedHeadlines.com) – A prominent psychiatrist in Arkansas, Dr. Brian Hyatt, 50, is under state and federal investigation for allegations of false imprisonment as well as Medicaid fraud.
Twenty-six former patients are suing Hyatt, who is chairman of the Arkansas State Medical Board, stating they were held against their will for days and weeks. In Arkansas, mental health patients can be held for 72 hours against their will if deemed to be a danger to themselves or to others. In order to be kept longer, a court petition must be filed by a medical provider and a judge must consent.
Hyatt has also been accused by Arkansas Attorney General Tim Griffin's office of running an insurance scam. According to a search warrant affidavit, Hyatt billed Medicaid at "the highest severity code" for every patient, including those patients he rarely saw.
In January 2018, Hyatt was named as the Northwest Medical Center's behavioral health unit medical director. The number of beds in the unit increased to 75 from 25, along with Medicaid, Medicare, and private insurance claims. The claims showed he conducted face-to-face evaluations with patients daily in the hospital. However, a report done by the Arkansas Attorney General's office showed Hyatt getting paid $1,367 per day from the hospital while running his own private practice, Pinnacle Premier Psychiatry, located 25 miles away.
Surveillance footage, along with a former staff member, confirmed he was only interacting with patients for a few minutes at a time.
The Northwest Medical Center in Springdale agreed to a $1.1 million in settlement in April 2022 with the Arkansas Attorney General's Office. Sufficient documentation could not be provided that justified the hospitalization of 246 patients held in Hyatt's unit, according to the Arkansas Attorney General's Office.
According to a search warrant affidavit, in May 2022 Hyatt's contract with the hospital was "abruptly terminated."
After a search warrant was executed in late May by Drug Enforcement Administration agents at Hyatt's private practice he resigned his position on the Arkansas State Medical Board.
Copyright 2023, UnitedHeadlines.com