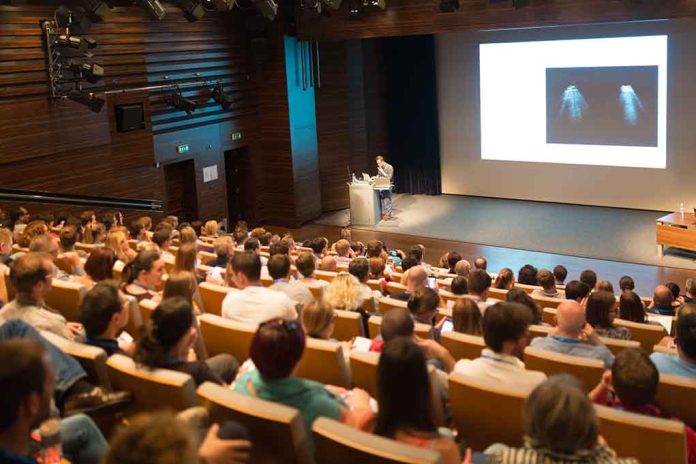 (UnitedHeadlines.com) – As many people have come to realize, many forms of higher education have become politically one-sided, often favoring the progressive ideology of Democrats. Not everyone agrees with these ideas, and those who don't often face punishment. Such was the case for one professor at Shawnee State University in Portsmouth, Ohio.
A public university in #Ohio agreed to pay $400,000 to end a 3-year legal battle in its failed attempt to force a philosophy professor to call students by their preferred pronouns. https://t.co/iXVRG6YEus

— The Epoch Times (@EpochTimes) April 15, 2022
According to the Alliance Defending Freedom, Political Philosophy Professor Nick Meriwether answered a question from one of his students with the words "Yes sir." The student, claiming to be transgender, later approached Mr. Meriwether asking that he refer to them as a woman.
The student threatened to have Meriwether fired, leading to an investigation into the matter in which the University found the professor in the wrong. Meriwether suggested he instead call the student by name, claiming that calling them a woman violated his beliefs as a Christian as well as his own philosophical beliefs. Shawnee University rejected the idea, claiming he created a hostile environment and threatened further action if he didn't bend to their will.
Meriwether took the issue to the courts, only to have them dismiss his case. However, in 2021, the 6th Circuit of the US Court of Appeals revived the lawsuit claiming the school did violate the First Amendment rights of the professor. The court eventually ruled in Meriwether's favor, earning him a $400,000 settlement from the school.
This story goes to show the First Amendment and free speech aren't dead yet, despite the Left's best efforts.
Copyright 2022, UnitedHeadlines.com