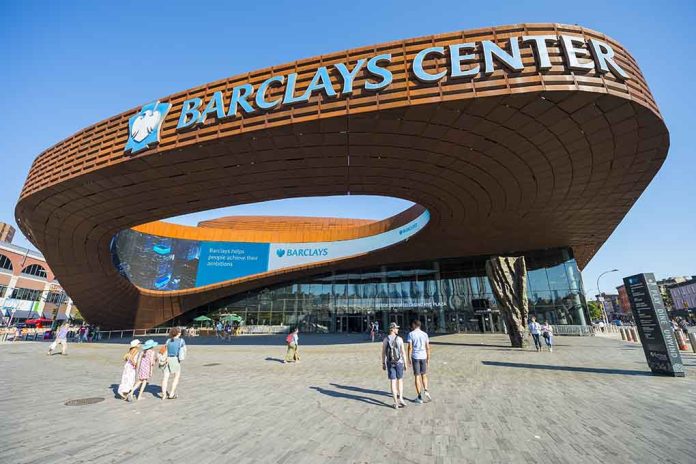 Basketball Game Interrupted – These Protesters Were Responsible
(UnitedHeadlines.com) – Since Politico received a leaked draft opinion indicating the Supreme Court may overturn Roe v. Wade, abortion rights advocates have been in an uproar. Thousands across the country have protested against overturning the landmark ruling. Some activists have been a bit more determined to get their message across, and they've gone to extremes in their grabs for attention.
Topless pro-choice protesters run onto court at WNBA game in Brooklyn https://t.co/fJTh8wSsAy pic.twitter.com/jHvld3vjBH

— New York Post (@nypost) June 8, 2022
A recent WNBA game between the New York Liberty and Minnesota Lynx in Brooklyn's Barclays Center suffered a delay after several women rushed onto the court topless. The display was to bring awareness to the movement against the rumored Supreme Court decision.
Some of the streakers held signs saying, "Abortion on demand & without apology" and "Overturn Roe? Hell No." These women joined others covered in green paint to protest the potential decision as part of the Rise Up 4 Abortion Rights group.
The question is why would they do this at a WNBA game? In a sense, they were "preaching to the choir" as much of the audience likely agreed with their stance even before the display. Isn't the point of executing these protests to change the minds of people who don't agree?
Take the recent protest at Joel Osteen's church in which women stripped down to their underwear in support of Roe v. Wade. This move was much more likely to make an impact as many of the people there were presumably pro-life.
So, was the message at the basketball game really as effective?
Copyright 2022, UnitedHeadlines.com