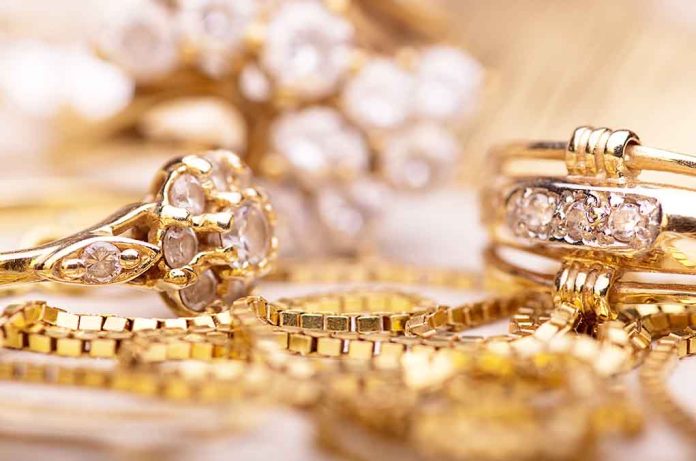 Preacher Robbed During Live Stream – Watch It Yourself
(UnitedHeadlines.com) – Violent crime in America has surged over the past couple of years. While a string of mass shootings has made headlines, there are many other crimes that go unnoticed by the general public. However, a recent robbery isn't one of them after three armed men robbed a bishop during a live stream event, leaving the public shocked.
Moment US Pastor, Congregation was robbed during church service

An American pastor, Bishop Lamor Miller-Whitehead and members of his congregation were robbed of about $400K in jewellery during a live-streamed church service on Sunday. pic.twitter.com/LrMTb50i2D

— Vanguard Newspapers (@vanguardngrnews) July 25, 2022
Lamor Whitehead, a bishop in Brooklyn, was delivering a sermon when the three criminals burst in and stole $400,000 worth of jewelry. Authorities with the New York Police Department (NYPD) told NBC News the robbers came in, brandished their firearms, and forced Bishop Whitehead, his wife, and those attending the live streamed sermon to hand over their valuables.
Whitehead, 44, noted in an Instagram video that when the assailants came in, he told everyone to get out. The preacher wasn't sure if the perpetrators came to shoot the people in the Leaders of Tomorrow International Ministries church or just came to rob everyone. The religious leader expressed his gratitude that the criminals only came for valuables but was also upset to have lost expensive jewelry, including his wedding ring, in the attack.
This isn't the first time Whitehead's name made it to the headlines. Back in May, he attempted to negotiate the surrender of Andrew Abdullah, the 25-year-old gunman who shot and killed Daniel Enriquez, a Goldman Sachs employee, aboard a Q-train heading for Manhattan.
Copyright 2022, UnitedHeadlines.com